table
This table is sturdy and stable thanks to a clear design and smart wood construction.
The robust frame provides great stability. The HPL top layer adds colour to the table but also makes the tabletop hardwearing and durable. This makes the table multi-purpose and suitable for both project use and residential applications.
Looking for larger quantities or to use this product in a project? Ask for a free quotation here. On our download page, you can find 3d models, high-res images, and other product information.
the Vij5
steps
of the
's-Table
Transparency of the production chain comes naturally to us.
For us, that doesn't just mean giving information about where something has been produced. Our chain starts much earlier: with the designer of the product!
We'll tell you the whole story. Click on the buttons to discover the different steps:
DESIGN
The 's-Table is designed by Jeroen Wand. With his studio in Eindhoven he researches the raw, unpolished side of design and develops objects, products, installations and environments that encourage us to find alternative forms of what is beautiful or pleasant.
Where other furniture often opt for one type of wood, Jeroen here used a unique combination of solid oak and plywood parts. This ensures that the table and chairs have an uncomplicated but rich appearance that suits various interior styles. The same material combination is also found in the matching 's-Chair from the same series.
CURATE + TRANSLATE
The 's-Table is part of the Vij5 collection since 2014. Because Jeroen has his studio close to ours, we regularly get an early preview of his new projects.
This table belongs to the 's-Chair and was originally designed for the new education room of the Stedelijk Museum 's-Hertogenbosch (hence the 's' in the name). Naturally, the table is also very nice to combine with other chairs!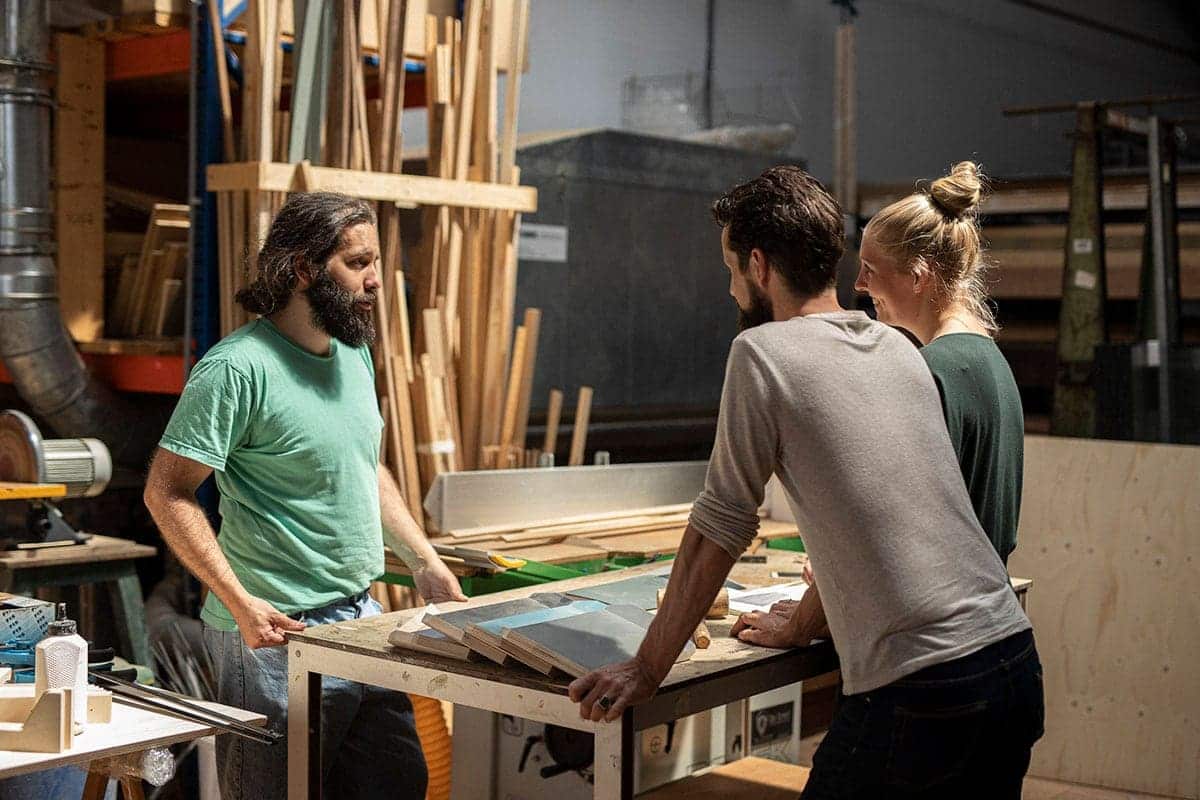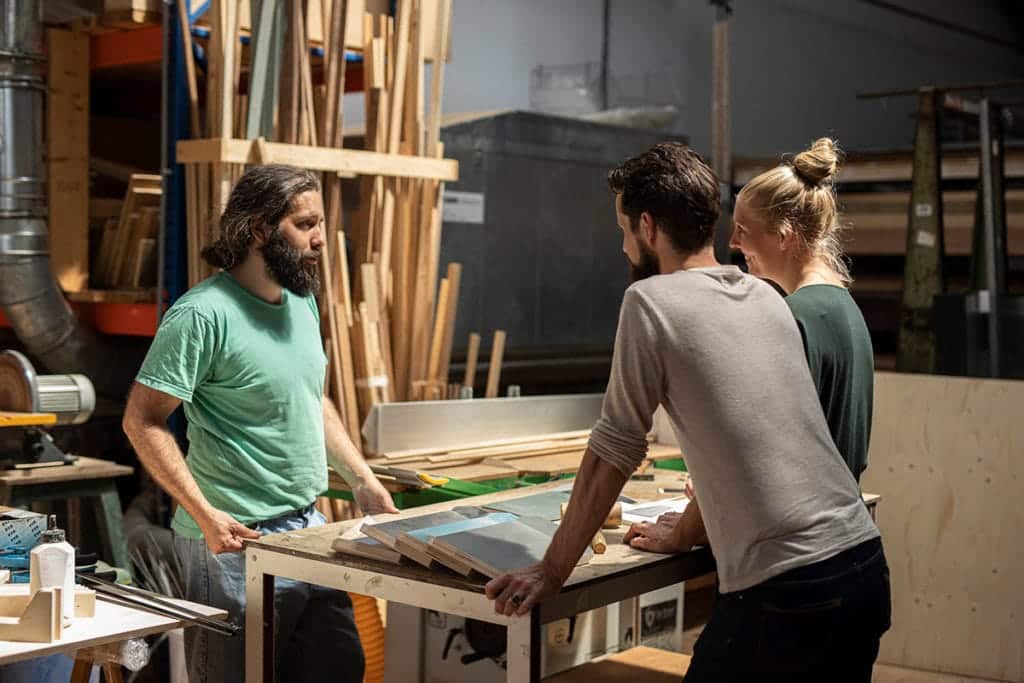 CREATE
Each table is made to measure.
The plywood Share frame and the solid oak legs are produced in Eindhoven (NL) in Jeroen's workshop.
There are several molds for milling the frames, but because of the flexibility of the frame spacers, virtually any size is possible.
The top is ordered as a whole plate with HPL glued on top and then sawn to size.
The frame is glued and screwed onto the table top.
The solid oak legs are slid into the frame during assembly and then secured with the typical bolts. This is done on the project/at the client's home so that the whole can be easily transported.
In the material passport you can find where and by whom the different parts of this product are made.
MATERIAL PASSPORT
table
Wooden parts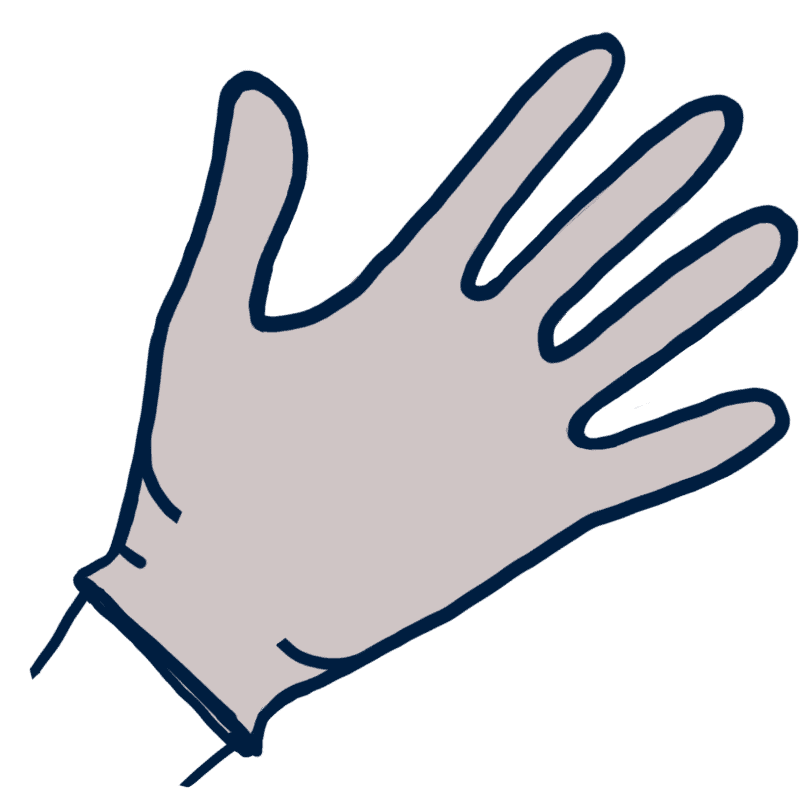 Frame, 18 mm beech plywood, lacquered
Birch plywood table bath with HPL top layer
Legs 50×50 cm solid oak
Dimensions
Width available in 70, 80, 90 or 100 cm, length possible in 180, 200, 240 or 300 cm
Round from 90cm to 110cm in one piece, from 120cm to 170cm the table consists of 3 cake slices.
The round table always has 3 legs.
(Each table is made to measure, other dimensions on request are therefore no problem)
In Vij5 collection since 2015, round version since 2021
HPL is the abbreviation for High Pressure Laminate. An HPL sheet consists of a wood fibre or paper core and two top layers which are pressed together under high pressure and at a high temperature. This creates a very dense, hard and dimensionally stable plate. The material does not hold any dirt and is easy to clean. HPL is durable because it has a very long life span.
SHARE
Would you like to see this product in real life ?
Come to our showroom in Eindhoven or visit one of our ambassadors or other sales points.
Larger quantities, custom colours or application in a project?
Please contact Arjan and request a quotation .
Vij5 webshop
All Vij5 products can of course also be ordered directly from our own webshop:
You can visit our showroom and workshop to see, feel and experience our products in real life! We work from a characteristic warehouse on the Hallenweg in Eindhoven. Here you can see and buy all Vij5 products and we are happy to provide you with personal advice.
Vij5 Showroom open by appointment: our showroom is open by appointment for press, interior professionals and consumers. Would you like to visit us as a consumer? Preferably only make an appointment if you are interested in a specific product.
You can make an appointment for this in our online agenda.
Ambassadors
A Vij5 Ambassador is, just like us, a big fan of the Vij5 collection. It is not just a point of sale, but a shop that knows just a little bit more about our products. There is always someone present as a point of contact who can tell you everything about the Vij5 collection!
Vij5 Ambassadors are specialists in e.g. our lighting, furniture and/or accessories and will gladly provide you with advice. There is a nice selection of products from our collection in the shop. When an item is not in stock in the store an Ambassador can always order it for you.