Epaulette is a picture frame or mirror where the focus is on the corners.
The construction consists of oak parts held together by L-shaped copper or brass corner profiles. The frame can be hung both horizontally and vertically, on a screw or nail in the wall, through the notches in the back plate.
Looking for larger quantities or to use this product in a project? Ask for a free quotation here. On our download page, you can find 3d models, high-res images, and other product information.
the Vij5
steps
from the
Epaulette
Transparency of the production chain comes naturally to us.
For us, that doesn't just mean giving information about where something has been produced. Our chain starts much earlier: with the designer of the product!
We'll tell you the whole story. Click on the buttons to discover the different steps:
DESIGN
The Epaulette frames are designed by Norwegian designers Caroline Olsson and Ida Noemi. Ida and Caroline were invited to participate in a Norwegian exhibition 'Tingenes Tilstand' and decided to work together on a project, resulting in the Epaulette frames.
Epaulette' is the French word for 'shoulder piece', which can be used as decoration or to indicate the rank of a uniform. The L-shaped corner profiles of the frames are slid into the corners as épaulettes and enhance the expression of the frame in a subtle but characteristic way.
"The corners of a frame define the silhouette and can therefore be seen as the 'shoulders' of an image."

Caroline Olsson and Ida Noemi
CURATE + TRANSLATE
Epaulette has been part of the Vij5 collection since 2016.
We first discovered these beautiful picture frames at the Stockholm Furniture Fair in Sweden where Ida and Caroline introduced their Epaulette frames to the public. We immediately fell in love with the design and started talking. Ida and Caroline were open to collaboration so back in Holland we started looking for the right partners to produce a small series.
We introduced brass corner pieces and made sure the frames were available in many different sizes.
We devised a handy hanging system so that the frame always hangs straight. We also experimented with different colours of linseed oil so that the frames could be produced in black, green, red and blue.
Tip: on request the frames can be coloured with pigmented linseed oil in dark green, blue, bordeaux & black.

Arjan & Anieke
CREATE
The Epaulette frames are produced locally in the Netherlands. The product is then assembled in the Vij5 workshop by inserting a Plexiglas plate or glass mirror.
In the material passport you can find where and by whom the different parts of this product are made.
MATERIAL PASSPORT
Epaulette
Oak frame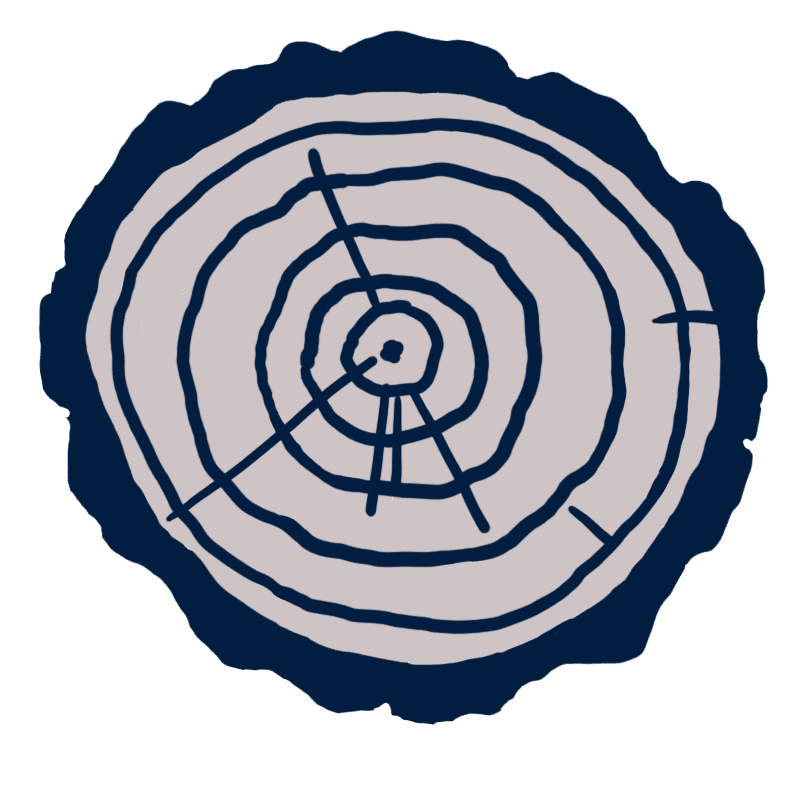 PEFC certified oak from France
Processed by our timber producer in Kelpen-Oler (NL)
Brass & copper corners
Locally produced in Hapert (NL)
Dimensions
Standard frames:
A5, A4, A3 and 50×70
Some pieces in:
A0, A2 and 60×80
Different dimensions on request.
Photo frame or mirror
Available as a photo frame with plexiglass or with mirror glass (maximum A3)
In Vij5 collection since 2016
The corner pieces of the Epaulette frames are made of pure copper or brass. These materials oxidise naturally. As a result, the material darkens over time and fingerprints can cause oxidation stains. However, the stains are easy to remove with HG copper shine polish(www.HG.eu).
Do remove the corner pieces from the wooden parts before cleaning.
SHARE
Would you like to see this product in real life ?
Come to our showroom in Eindhoven or visit one of our ambassadors or other sales points.
In need of larger numbers or application in a project?
Please contact Arjan and request a quotation here.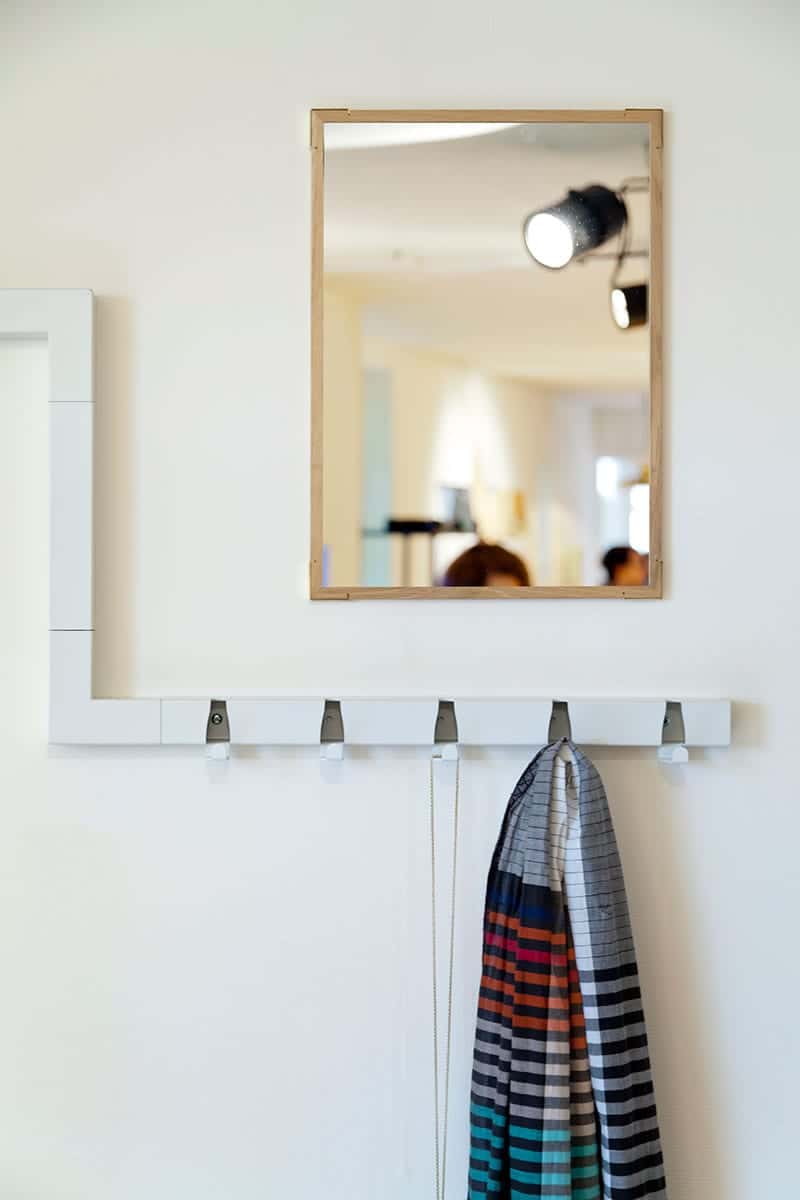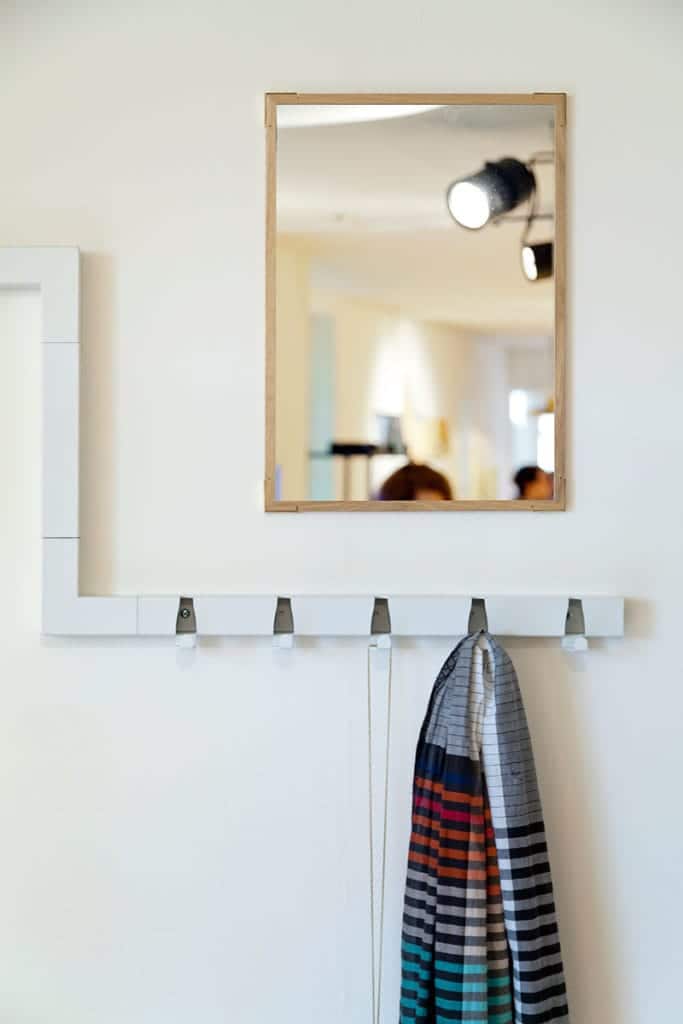 Vij5 webshop
All Vij5 products can of course also be ordered directly from our own webshop: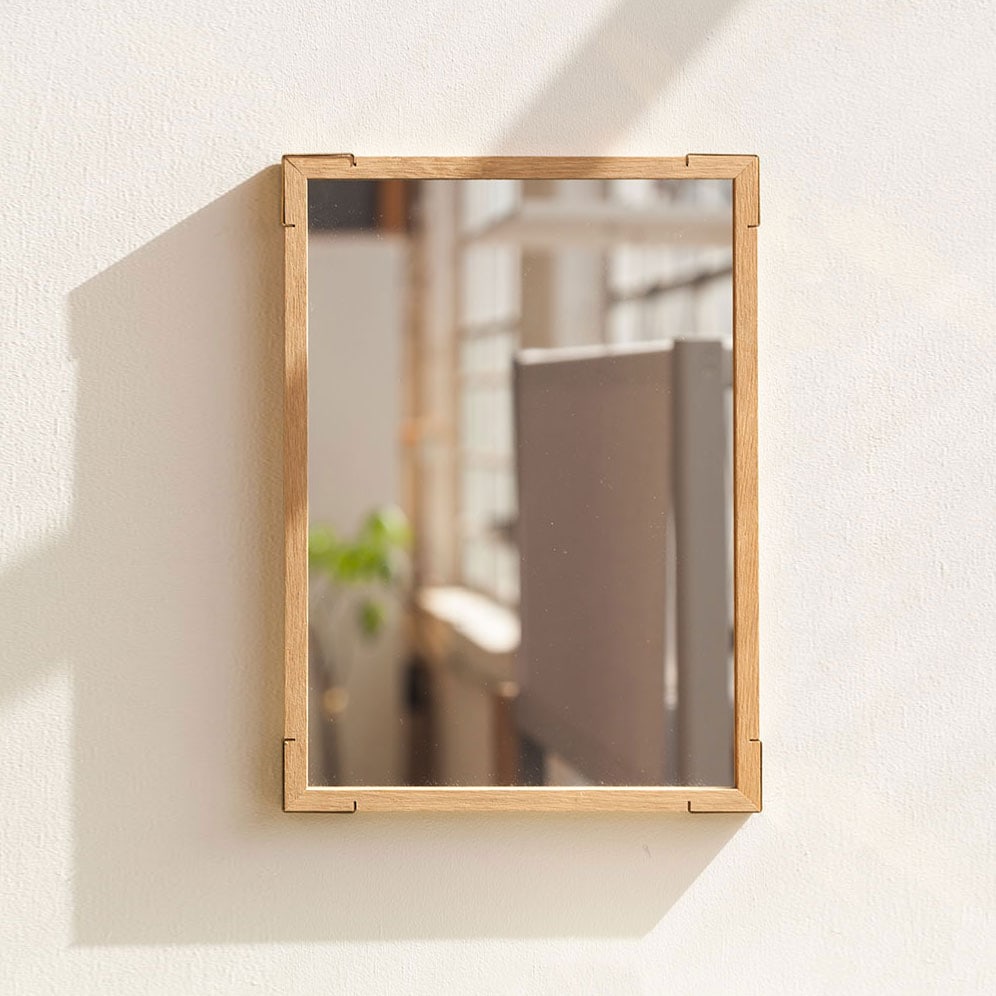 Epaulette
You can visit our showroom and workshop to see, feel and experience our products in real life! We work from a characteristic warehouse on the Hallenweg in Eindhoven. Here you can see and buy all Vij5 products and we are happy to provide you with personal advice.
Vij5 Showroom open by appointment: our showroom is open by appointment for press, interior professionals and consumers. Would you like to visit us as a consumer? Preferably only make an appointment if you are interested in a specific product.
You can make an appointment for this in our online agenda.
Ambassadors
A Vij5 Ambassador is, just like us, a big fan of the Vij5 collection. It is not just a point of sale, but a shop that knows just a little bit more about our products. There is always someone present as a point of contact who can tell you everything about the Vij5 collection!
Vij5 Ambassadors are specialists in e.g. our lighting, furniture and/or accessories and will gladly provide you with advice. There is a nice selection of products from our collection in the shop. When an item is not in stock in the store an Ambassador can always order it for you.
Points of sale
Besides Ambassadors, Vij5 also has a selected network of points of sale within the Netherlands and abroad. Several (online and offline) design shops, interior design and lighting consultants carry a smaller part of our collection. They can also advise you about our products and can order items for you if they are not directly available from stock.