Chaku
Chaku is a convenient coaster for hot pots and pans, consisting of two triangular wooden shapes connected with a short rope made from recycled PET bottles.
You can position Chaku as needed by placing the shapes apart or close together. The triangular wooden profiles ensure a stable stand, regardless of the position in which they are placed. In this way, Chaku supports everything from a hot pan to a baking tray, depending on the size and shape of the kitchenware.
Looking for larger quantities or to use this product in a project? Ask for a free quotation here. On our download page, you can find 3d models, high-res images, and other product information.
the Vij5
steps
of Chaku
Transparency of the production chain comes naturally to us.
For us, that doesn't just mean giving information about where something has been produced. Our chain starts much earlier: with the designer of the product!
We'll tell you the whole story. Click on the buttons to discover the different steps:
DESIGN
Chaku was designed by KellerFreyschmidt, a Berlin based design studio founded by designers Lisa Keller and Fynn Freyschmidt. They share a passion for innovation and functionality and design products that leave room for personal interpretation and that are easy to integrate into everyday life.
Fynn and Lisa originally designed the Chaku coaster for themselves to use in their own home. As it has proven itself to perform just perfectly in everyday use, they decided to make it accessible to more people.
The name 'Chaku' is derived from the 'nunchaku', an item from the Japanese martial arts. It consists of two hardwood sticks connected by a chain or rope. The appearance of the Chaku resembles this, the function is of course completely different!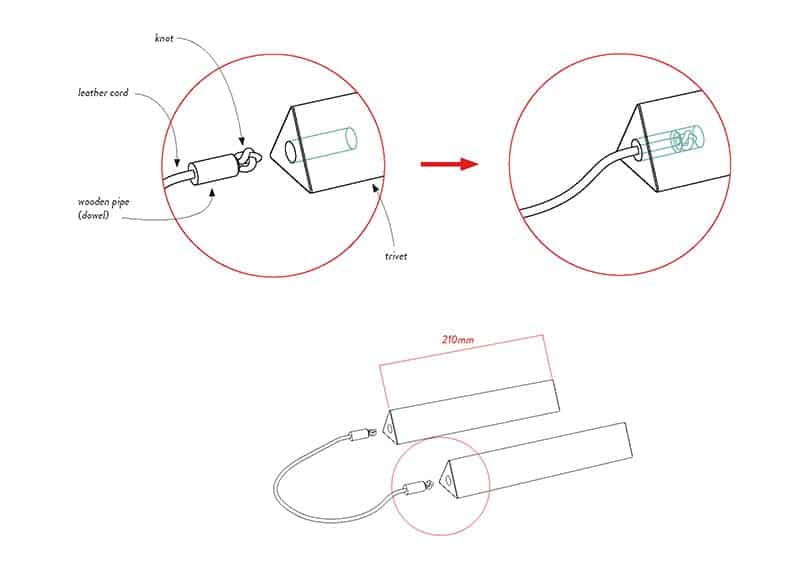 "We love objects that stimulate your senses and are super functional at the same time."

Lisa Keller
CURATE
Chaku has been part of the Vij5 collection since 2020. The very simple and sympathetic design immediately appealed to us. In our opinion, it is a product that fits every kitchen. Just don't be fooled by the simple appearance because the product is also super functional and well thought out.
"As convenient as Chaku performs on the table, you can also store this coaster when not in use. Hang it on a nice hook or put it in your cutlery drawer, for example!"

Arjan & Anieke
TRANSLATE
Via e-mail and video calls, we managed to fine-tune the Chaku production together with Fynn and Lisa. We quickly agreed that the product had to be made in beautiful, high-quality materials. The wooden parts had to be made very precisely and we wanted to make the cord stand out as a beautiful but also responsibly made detail. In the end, we opted for a cord made from recycled PET bottles, which is available in different colours.
CREATE
The base of Chaku is made of solid oak or walnut in small batches in Eindhoven. The wooden parts are treated with 'Osmo hard-wax oil' for a natural look.
The rope that connects the two triangular wooden shapes is energy positively produced in the Netherlands from European recycled PET bottles.
In the material passport you can find where and by whom the different parts of this product are made.
MATERIAL PASSPORT
Chaku
Oak or walnut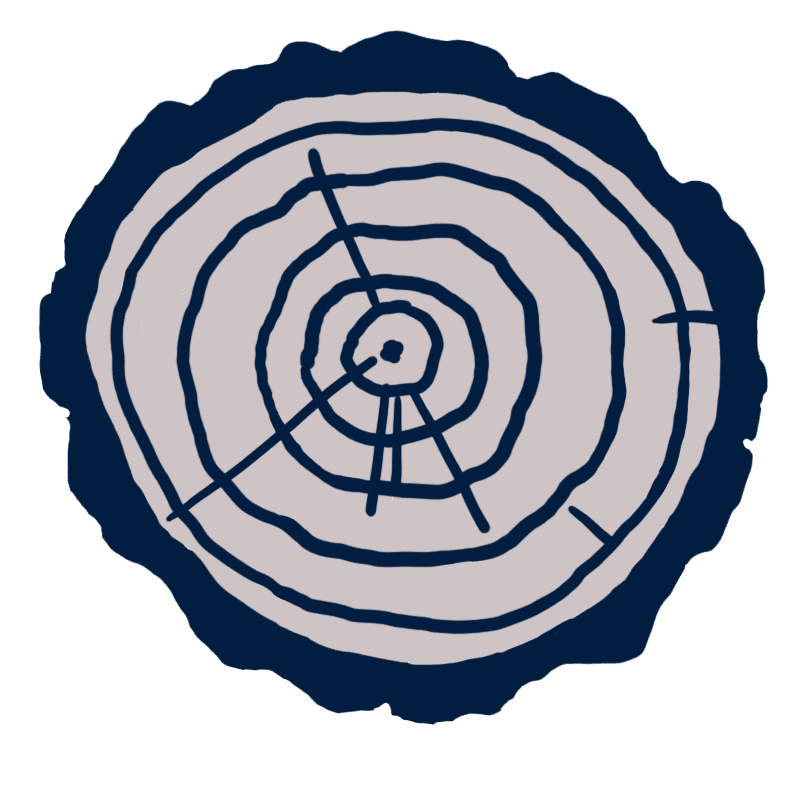 The wood is processed in Eindhoven (NL) and oiled and assembled at Vij5 .
Cord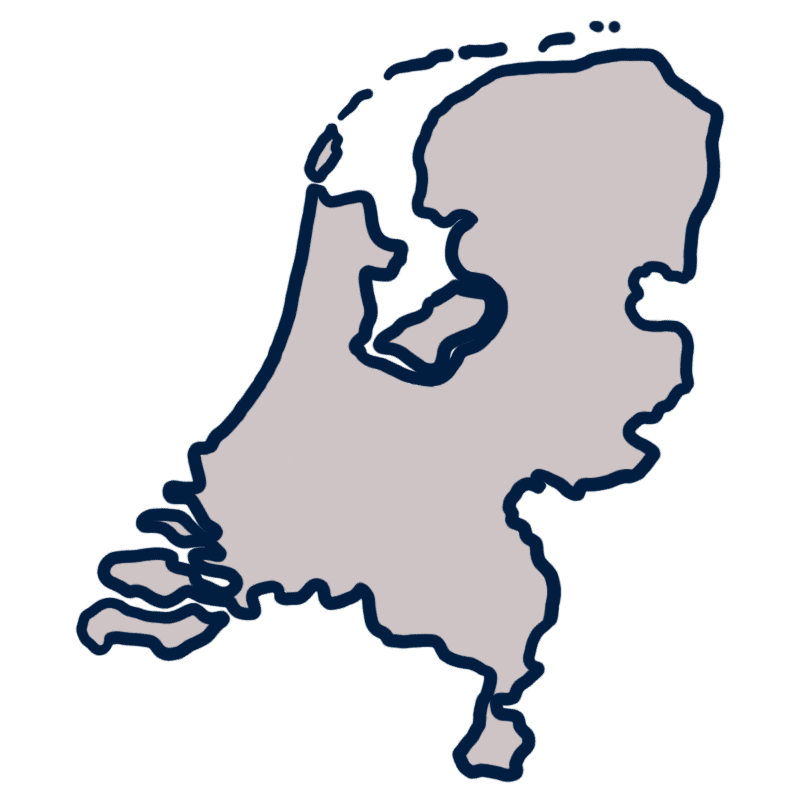 Energy positively produced in the Netherlands from European recycled PET bottles.
Melting point: 265 ºC
Short heat resistance: 170 ºC
The cord is mounted in the wood with brass inserts.
Dimensions
Length wooden part 21cm, cord 30cm
In Vij5 collection since 2020
SHARE
Would you like to see this product in real life ?
Come to our showroom in Eindhoven or visit one of our ambassadors or other sales points.
In need of larger numbers or application in a project?
Please contact Arjan and request a quotation here.
Vij5 webshop
All Vij5 products can of course also be ordered directly from our own webshop:
You can visit our showroom and workshop to see, feel and experience our products in real life! We work from a characteristic warehouse on the Hallenweg in Eindhoven. Here you can see and buy all Vij5 products and we are happy to provide you with personal advice.
Vij5 Showroom open by appointment: our showroom is open by appointment for press, interior professionals and consumers. Would you like to visit us as a consumer? Preferably only make an appointment if you are interested in a specific product.
You can make an appointment for this in our online agenda.
Ambassadors
A Vij5 Ambassador is, just like us, a big fan of the Vij5 collection. It is not just a point of sale, but a shop that knows just a little bit more about our products. There is always someone present as a point of contact who can tell you everything about the Vij5 collection!
Vij5 Ambassadors are specialists in e.g. our lighting, furniture and/or accessories and will gladly provide you with advice. There is a nice selection of products from our collection in the shop. When an item is not in stock in the store an Ambassador can always order it for you.