Tempered
Steel
Panels
When steel is heated beyond 200°C, it undergoes a wild transformation of colors. The mesmerizingly beautiful Tempered Steel Panels are a result of this technique.
Folded steel sheets form an uninterrupted expanse that really displays the beauty of this material.
On their own, the boards are beautiful as decorative panels or wall coverings. By combining them with a set of magnets, they also become handy memo boards for displaying images, notes, and to-do lists. Thanks to a satin finish, the Tempered Steel Panels can also be used as a whiteboard. Optional, a matching magnetic stick-on tray can be added for markers, notes, and personal doo-dahs.
Looking for larger quantities or to use this product in a project? Ask for a free quotation here. On our download page, you can find 3d models, high-res images, and other product information.
The Vij5 steps
of the Tempered
Steel Panels
Transparency of the production chain comes naturally to us.
For us, that doesn't just mean giving information about where something has been produced. Our chain starts much earlier: with the designer of the product!
We'll tell you the whole story. Click on the buttons to discover the different steps:
DESIGN
The Tempered Steel Panels are designed by Max Lipsey. Originally from the US, Max studied in Eindhoven and established his design studio there. His fascination with crafts and manufacturing techniques is evident in his work. The panels are a continuation of his fascination with the colorful qualities of tempered steel. Tempering steel is normally applied to increase the elasticity and plasticity of the material. The Tempered Steel Panels, however, are only tempered to create beautiful colors!
"My biggest design goal is to challenge what we make industrially, to be more spontaneous and vital."

Max Lipsey
CURATE
The Tempered Steel Panels have been part of the Vij5 collection since 2019. The panels are a result of Max's fascination for tempering steel, a technique that he has further developed with great care and carries out in his own studio.
The process of making the Tempered Steel Panels is impressive to watch. When you see Max at work, you automatically start to be fascinated by him! The beautiful colour palette arises gradually from the base material and varies from piece to piece, making each panel, in our eyes, a unique work of art. A real eye-catcher that can also be used functionally.
"When you see Max at work, you automatically start to be fascinated by him!".

Arjan & Anieke
TRANSLATE
When we saw a couple of 'magnetic boards' in Max's studio, our curiosity was aroused. He had used his technique for tempering steel as a test.
By turning it into a real panel, including a suspension system, the translation took place. First of all, we worked on the A1 format.
In addition, during the development, we added a shelf to the panel which can be attached with magnets.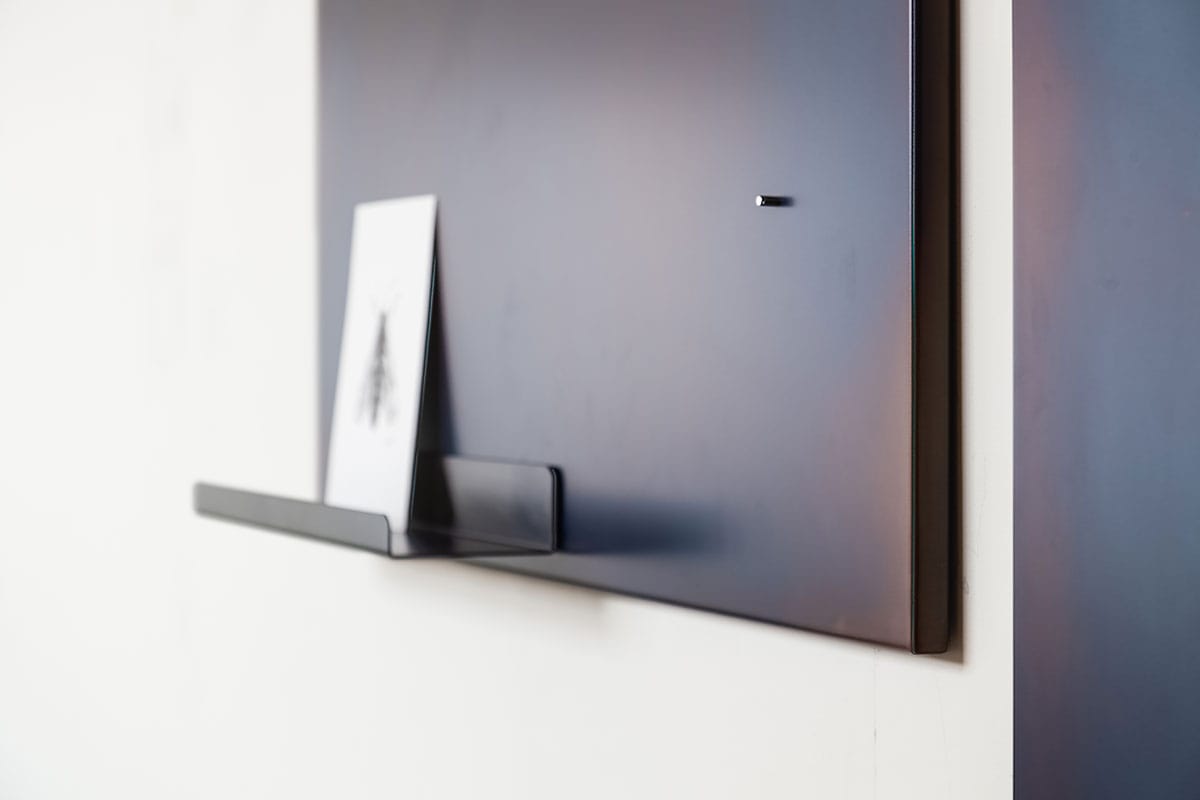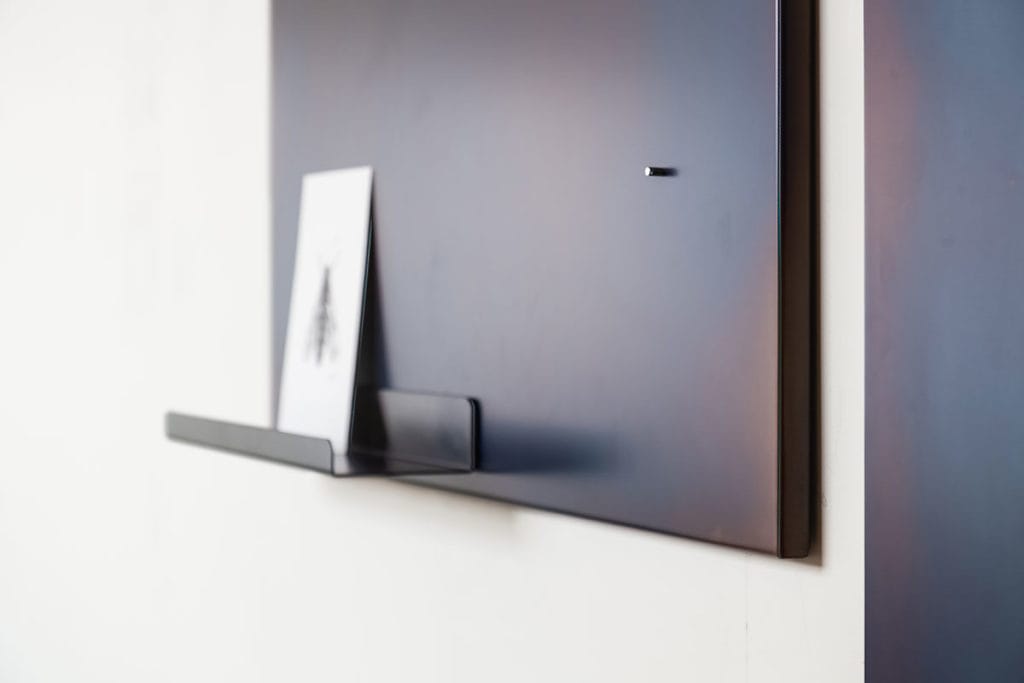 CREATE
The steel panels that serve as a base for the Tempered Steel Panels are manufactured in the Eindhoven region (NL).
Afterwards they are tempered by Max in the garden of his studio in Eindhoven.
Tempering steel is a technique Max has further developed and applies manually to his products. The color palette of the Tempered Steel Panels originates from the base material and varies per piece, making each panel unique. The product arrives in our studio ready to be used, after which we do a little quality control and pack the panels in a sturdy box!
In the material passport you can find where and by whom the different parts of this product are made.
MATERIAL PASSPORT
Tempered Steel Panels
Steel panels
The steel for the panels is shaped and welded into panels in Best (NL) .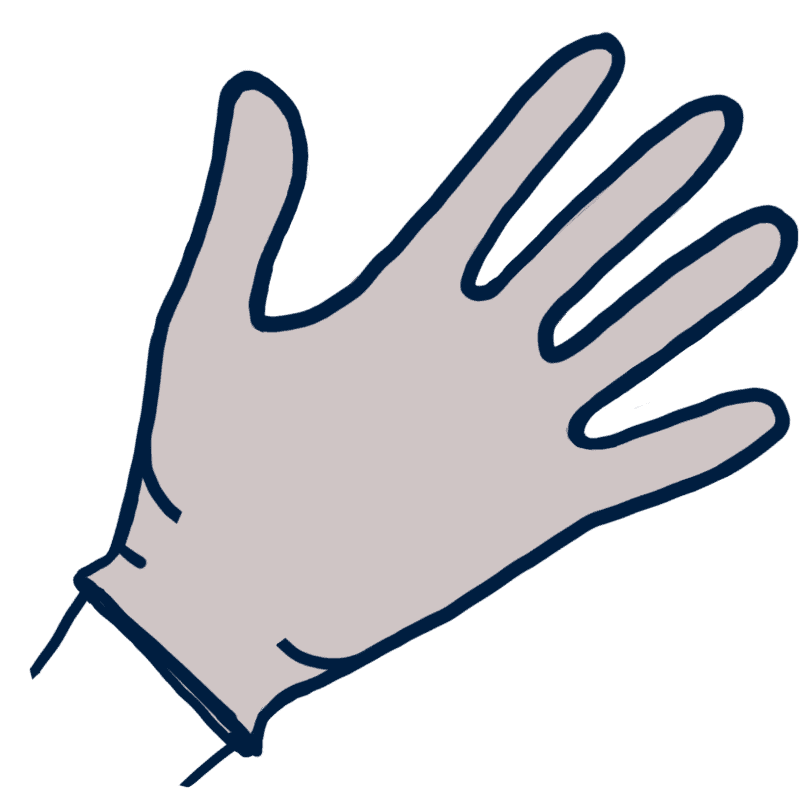 Afterwards the panels come to the studio of designer Max Lipsey in Eindhoven (NL) where each panel is processed by his own developed method.
An important step in this process is that each panel is heated with the gas burner. The temperature and distribution of heat give each panel its unique appearance.
Transparent lacquer coating
As a final finish, the panels are given a matte transparent lacquer layer in Geldrop (NL). This makes them suitable as a magnet board as well as a memo board.
All panels are checked and packed at Vij5
Packaging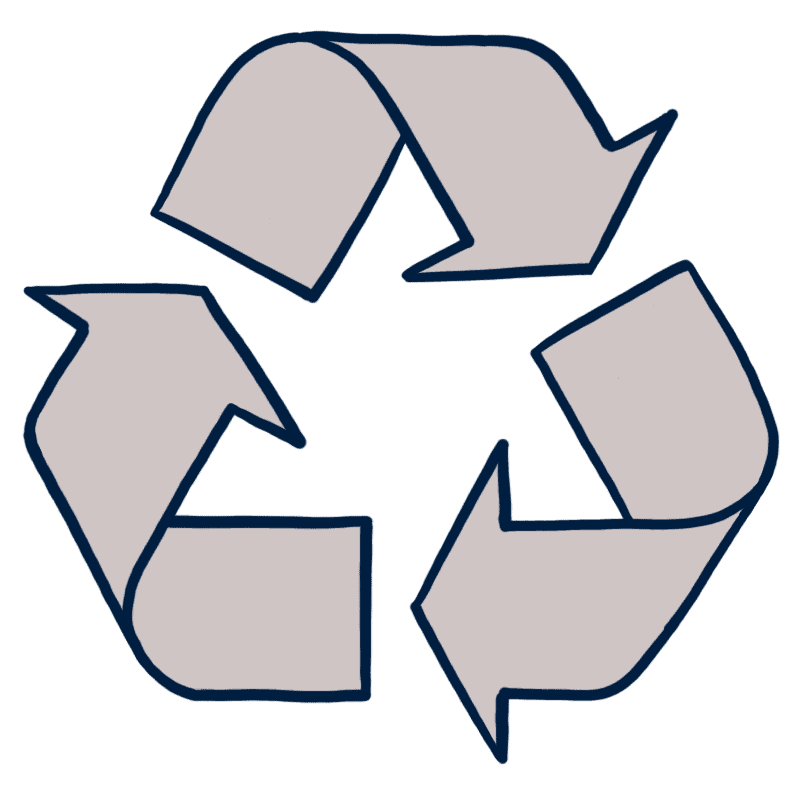 Made-to-measure brown cardboard packaging made from 80% recycled cardboard, produced in the Netherlands
Dimensions
A1 size: approx. 84 x 56 cm
In Vij5 collection since 2019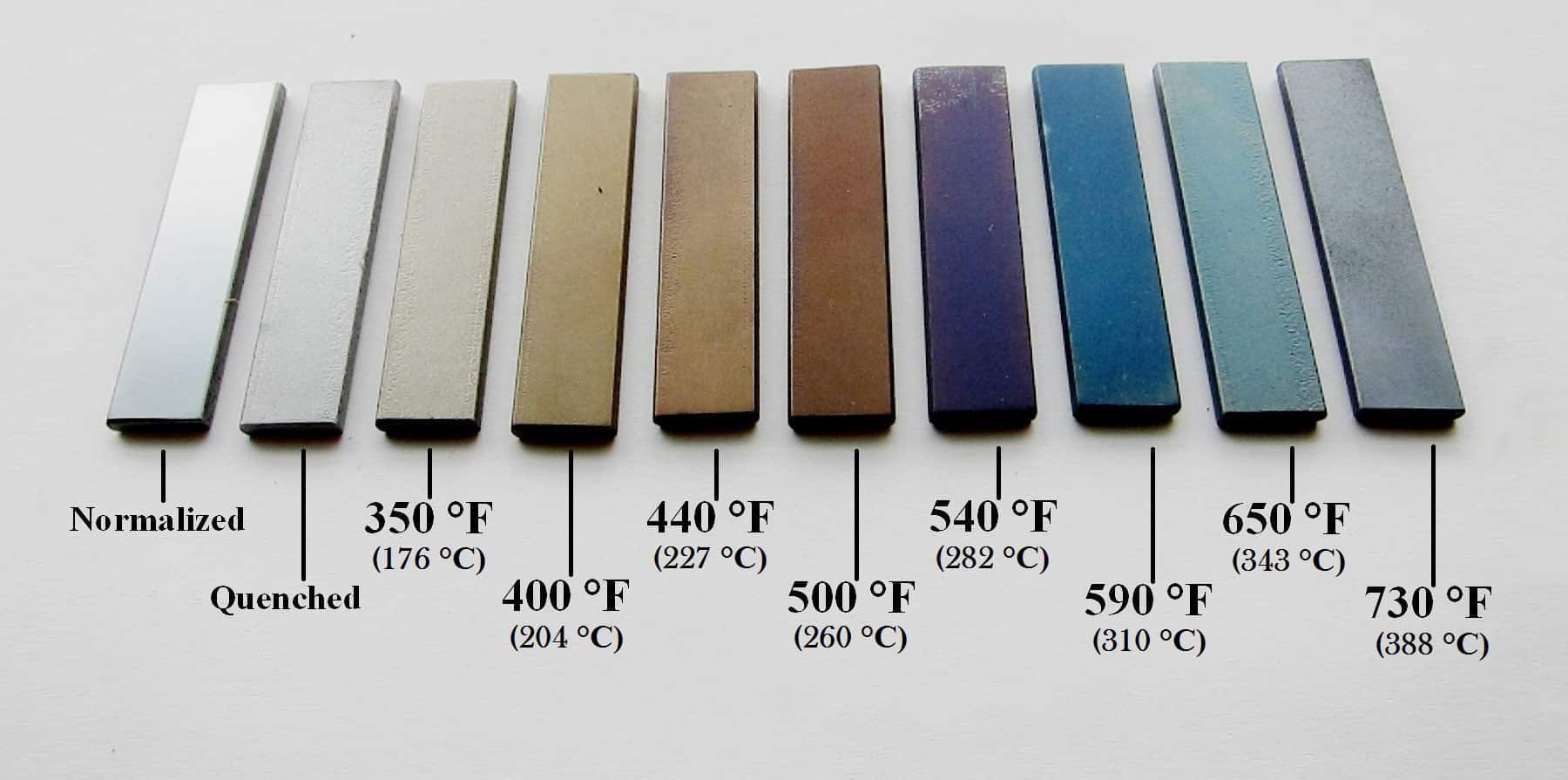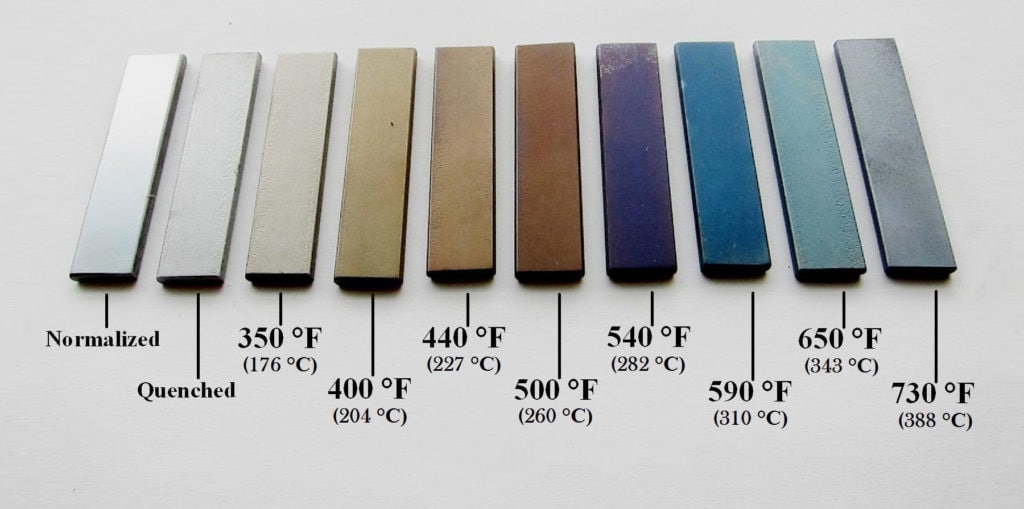 Fact: tempering is a heat treatment in which steel is heated to a certain temperature and then slowly cooled down. The exact temperature and the specific composition of the alloy determine the colour of the final product. When steel is heated beyond 200 °C, it undergoes a wild transformation of colours and actually becomes a kind of thermometer where the colour represents the height of the temperature.
SHARE
Would you like to see this product in real life ?
Come to our showroom in Eindhoven or visit one of our ambassadors or other sales points.
In need of larger numbers or application in a project?
Please contact Arjan and request a quotation here.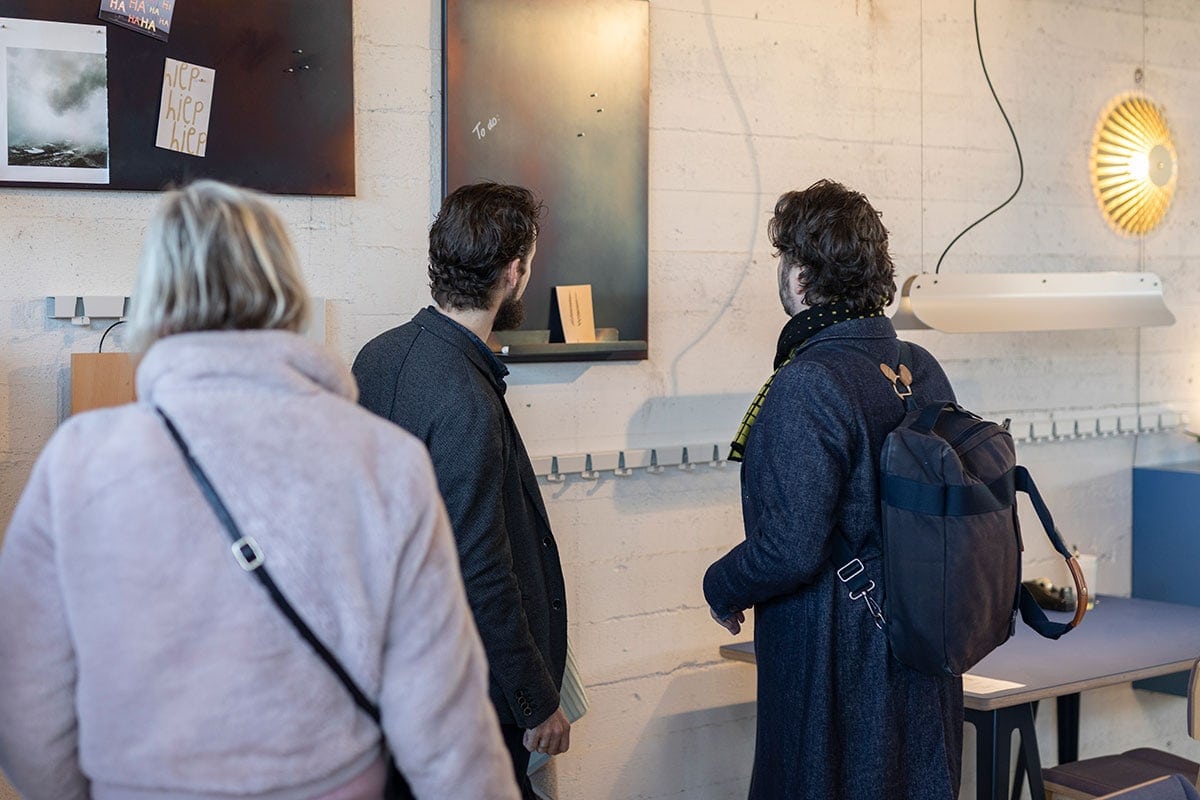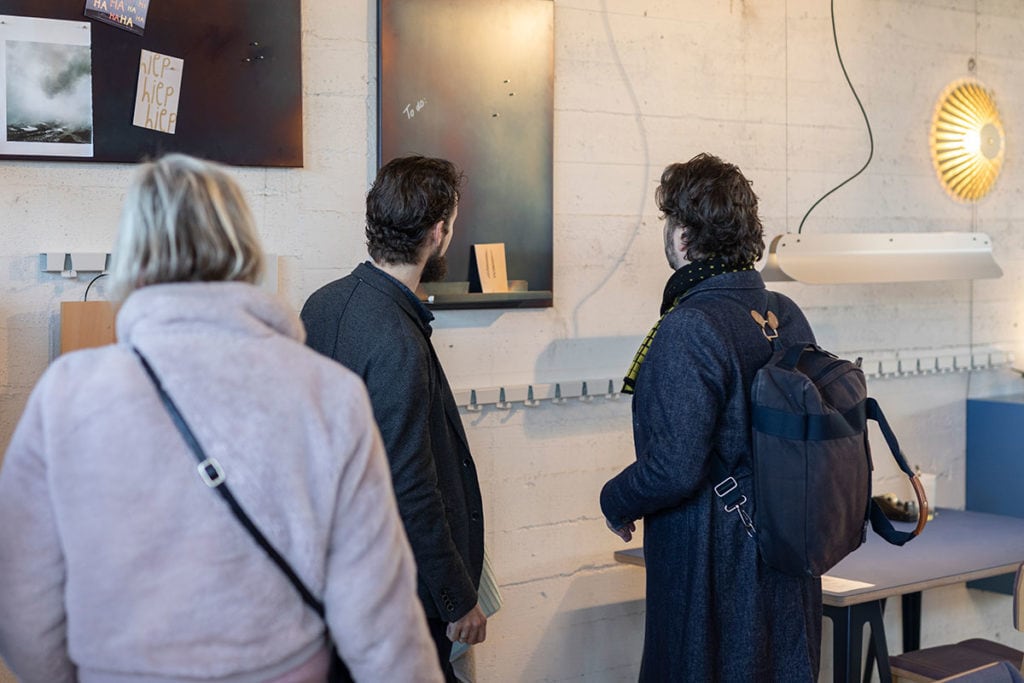 Vij5 webshop
All Vij5 products can of course also be ordered directly from our own webshop:
You can visit our showroom and workshop to see, feel and experience our products in real life! We work from a characteristic warehouse on the Hallenweg in Eindhoven. Here you can see and buy all Vij5 products and we are happy to provide you with personal advice.
Vij5 Showroom open by appointment: our showroom is open by appointment for press, interior professionals and consumers. Would you like to visit us as a consumer? Preferably only make an appointment if you are interested in a specific product.
You can make an appointment for this in our online agenda.
Ambassadors
A Vij5 Ambassador is, just like us, a big fan of the Vij5 collection. It is not just a point of sale, but a shop that knows just a little bit more about our products. There is always someone present as a point of contact who can tell you everything about the Vij5 collection!
Vij5 Ambassadors are specialists in e.g. our lighting, furniture and/or accessories and will gladly provide you with advice. There is a nice selection of products from our collection in the shop. When an item is not in stock in the store an Ambassador can always order it for you.
Points of sale
Besides Ambassadors, Vij5 also has a selected network of points of sale within the Netherlands and abroad. Several (online and offline) design shops, interior design and lighting consultants carry a smaller part of our collection. They can also advise you about our products and can order items for you if they are not directly available from stock.