Archiving
Water
Ware
Archiving Water Ware is a collection of earthenware which is treated with a glaze developed by Lotte de Raadt itself.
The special glaze gives the effect of water droplets and is applied where the products are touched by hands. The texture of the glaze feels pleasant and provides grip.
Archiving Water Ware shows the beauty of water and stimulates a more conscious use of this precious natural resource. It glorifies and communicates (tap) water as an essential ingredient for life.
The collection consists of presentation trays, a carafe, cups and bowls.
Looking for larger quantities or to use this product in a project? Ask for a free quotation here. On our download page, you can find 3d models, high-res images, and other product information.
The Vij5
steps
of Archiving
Water Ware
Transparency of the production chain comes naturally to us.
For us, that doesn't just mean giving information about where something has been produced. Our chain starts much earlier: with the designer of the product!
We'll tell you the whole story. Click on the buttons to discover the different steps:
DESIGN
Archiving Water Ware is designed by Lotte de Raadt. Lotte has a studio and ceramics workshop in Eindhoven, where she designs and produces her own products. In doing so, she strives to raise public awareness of the problems surrounding the use of water.
For Archiving Water Ware Lotte developed a special glaze which leaves a drop of texture on each product.
Like water, the glaze behaves unpredictably during application - it finds its own way, leaving behind complexly detailed but beautiful and tactile structures.
The water flow is, as it were, recorded, archived. The process is designed, the result is left to chance.
"For Archiving Water Ware I developed a special glaze which leaves a drop of texture on every product."

Lotte de Raadt
CURATE
Archiving Water Ware has been part of the Vij5 collection since 2017. We were secretly in love with the beautiful 'Archiving Water Ware' of Lotte for a while before she herself contacted us for a possible collaboration. As we are both based in Eindhoven, this was quickly arranged.
We admire Lotte's independence and her skills as a ceramist. The glazing technique she has developed is so fascinating that you just can't stop looking at it or touching it. The exact recipe of course remains a secret... even for us!
The glazing technique is so fascinating that you just can't stop looking at it or touching it.

Arjan & Anieke
TRANSLATE
The production process for this product had of course already been developed by Lotte and we did not have to look for a suitable manufacturer. What we did look at, together with Lotte, was the final design and components of the collection.
CREATE
Archiving Water Ware is made by Lotte herself in small series in her studio in Eindhoven. Her Design is intended to emphasise the beauty of water and thus to stimulate a more conscious use of this precious natural resource.
In the material passport you can find where and by whom the different parts of this product are made.
MATERIAL PASSPORT
Archiving Water Ware
Stoneware with glaze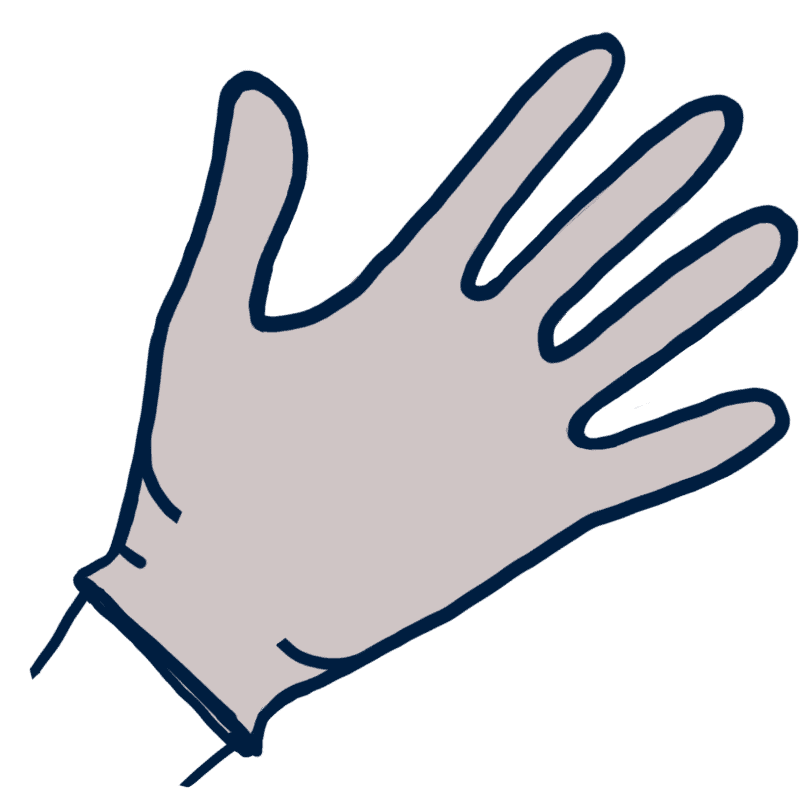 Manually produced in Eindhoven (NL)
Packaging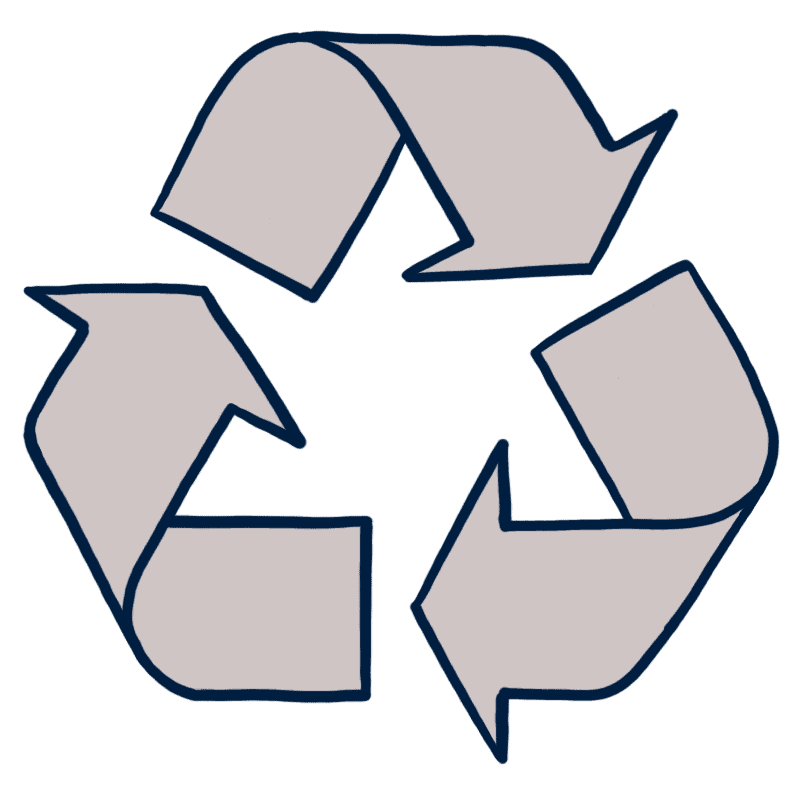 Made-to-measure brown cardboard packaging made from 80% recycled cardboard, produced in the Netherlands
Dimensions
Cup Ø 9cm, h12 cm
Bowl Ø 16cm, h9cm
Decanter Ø 7cm, 26cm
Plateau Ø 24cm, 7cm
Plateau Ø 33cm, 7cm
In Vij5 collection since 2017
SHARE
Would you like to see this product in real life ?
Come to our showroom in Eindhoven or visit one of our ambassadors or other sales points.
In need of larger numbers or application in a project?
Please contact Arjan and request a quotation here.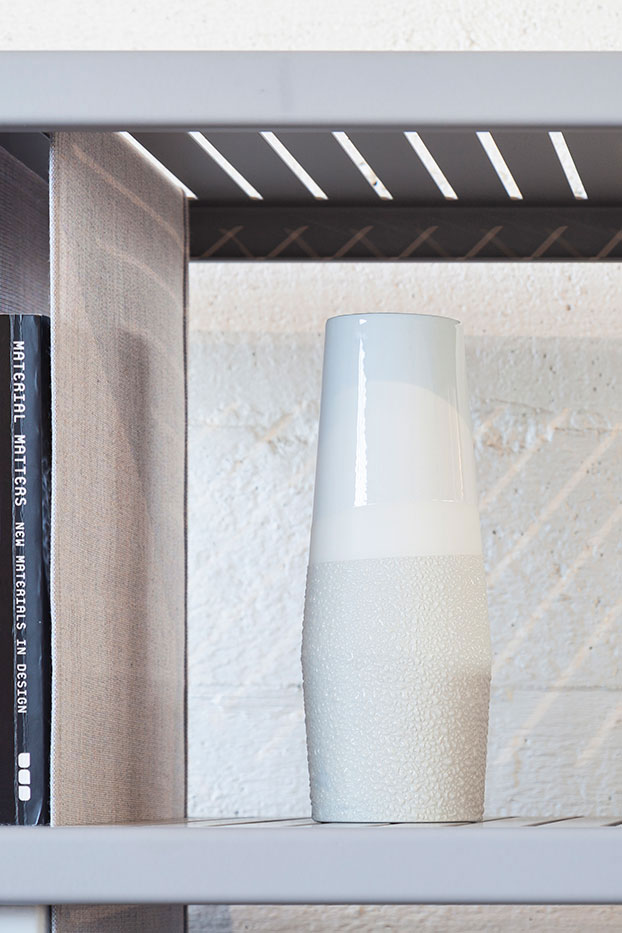 Vij5 webshop
All Vij5 products can of course also be ordered directly from our own webshop:
You can visit our showroom and workshop to see, feel and experience our products in real life! We work from a characteristic warehouse on the Hallenweg in Eindhoven. Here you can see and buy all Vij5 products and we are happy to provide you with personal advice.
Vij5 Showroom open by appointment: our showroom is open by appointment for press, interior professionals and consumers. Would you like to visit us as a consumer? Preferably only make an appointment if you are interested in a specific product.
You can make an appointment for this in our online agenda.
Ambassadors
A Vij5 Ambassador is, just like us, a big fan of the Vij5 collection. It is not just a point of sale, but a shop that knows just a little bit more about our products. There is always someone present as a point of contact who can tell you everything about the Vij5 collection!
Vij5 Ambassadors are specialists in e.g. our lighting, furniture and/or accessories and will gladly provide you with advice. There is a nice selection of products from our collection in the shop. When an item is not in stock in the store an Ambassador can always order it for you.
Points of sale
Besides Ambassadors, Vij5 also has a selected network of points of sale within the Netherlands and abroad. Several (online and offline) design shops, interior design and lighting consultants carry a smaller part of our collection. They can also advise you about our products and can order items for you if they are not directly available from stock.