Refillable Candle by Studio Thier & van Daalen
The 'Refillable Candle' series is a unique collection of candle holders, designed to make your own candles with rapeseed wax. The objects were designed by different designers, in honor of the 15th anniversary of Vij5. The basic idea is that you buy a candle holder once, which you can then keep using for a longer period of time by refilling it each time with rapeseed wax, a sustainable alternative to paraffin.
Studio Thier & van Daalen uses the flame of the candle, combined with the right choice of materials, to create a beautiful flicker and light effect. As a base, they chose a laboratory glass profile tube, inspired by a ripple of water. A minimalist glass is made from the tube as a container for the candle. The holder is made of steel with a fine-textured powder coat (RAL4004) and has a recess for the glass that allows it to stand nicely. According to Studio Thier & van Daalen , the final product should be clear and simple, inviting to use and refill!
Each candle holder comes standard with a refill set; consisting of about 600 grams of rapeseed wax (for 2 or 3 refills), a series of wicks, a wick holder and instructions for use. If you run out of rapeseed wax granules, you can order a new refill set through our webshop.
Alternatively, a set of rapeseed wax tea lights is also available.
Free shipping within the Netherlands from €75 euro, on all accessories, lighting & small furniture.
Free shipping of accessories & lighting to Belgium, France, Germany, Luxembourg & Denmark from €150, the rest of Europe from €250.
Description
A "refillable candle" is a mold/container that can be easily (re)filled with liquid candle wax to form a candle.
In 2021 Vij5 existed 15 years, therefore prior to DDW we invited all the designers we work with under the Vij5 collection to create a "refillable candle" Design. An overview of their unique Design was on display during DDW 2021 in the Vij5 showroom. The designers were given carte blanche, allowing their different handwriting to stand out in the final product. As a result, the exhibition showed a wide range of personal interpretations while forming an interesting unity, just like the Vij5 collection.
Rapeseed wax
For this project, we are working with rapeseed wax: a local, safe and easy-to-process product as a sustainable alternative to paraffin candles. Another advantage of rapeseed wax is that it has a relatively low melting point, which makes the container easy to clean with hot water and soap or in the dishwasher (if the material of the container allows it).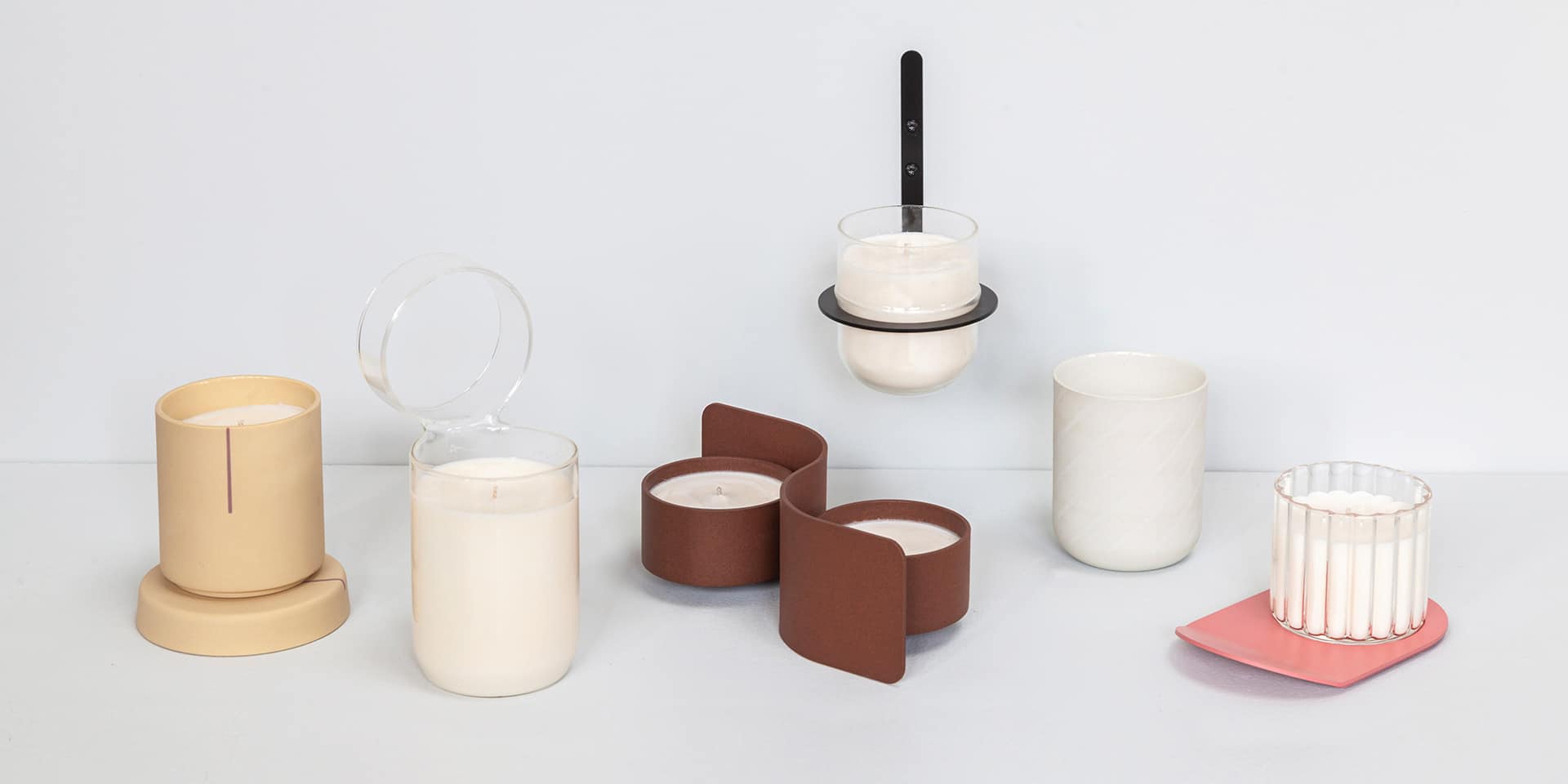 Want to know more about this project?
Check out our Dutch Design Week 2021 blog post for more background on the 'Refillable Candle' project.
Specifications
| | |
| --- | --- |
| designer | Thier & van Daalen |
| production | checked and packed by Vij5, locally produced in the Netherlands |
| in collection | since 2022 |
| including | Refill set 600 grams of rapeseed wax + wicks, 6x Rapeseed wax tea lights 6cm |