Dashed
Light
The name of this series of lights is inspired by the 'dashed line'. This dashed line is often used in design processes and represents cutting and (in this case) folding lines.
When the light is on, it 'leaks' through the dotted lines to the outside, creating a special play of light. The Dashed Lights are available in a coloured stainless steel and a solid brass version.
Looking for larger quantities or to use this product in a project? Ask for a free quotation here. On our download page, you can find 3d models, high-res images, and other product information.
the Vij5
steps
of the
Dashed Light
Transparency of the production chain comes naturally to us.
For us, that doesn't just mean giving information about where something has been produced. Our chain starts much earlier: with the designer of the product!
We'll tell you the whole story. Click on the buttons to discover the different steps:
DESIGN
The Dashed Lights have been carefully developed and detailed to perfection by designer Léon de Lange. As a designer he is interested in the overlap between design and art. In his studio, he combines product, spatial, interior and graphic design.
CURATE
The Dashed Lights have been part of the Vij5 collection since 2013. The idea to include the Dashed Lights in our collection found its origin in the workshop of one of our steel manufacturers. We saw rough versions of the lamps in one of his cabinets and found it a shame that such a beautiful and well designed product was not yet available on the market.
So we contacted Léon, the designer of the lamp, and invited him to our studio to discuss a possible collaboration. It turned out to be a perfect match: these relatively smaller lamps are a nice addition to the Vij5 collection and Léon was happy with this fresh attention to his design!
In our house the Dashed Lights can be found in our bedroom as a reading light next to our bed. We have combined them with a Philips Hue lamp. By timing it in the morning and slowly getting brighter and brighter, it also works as a wake-up light!

Arjan & Anieke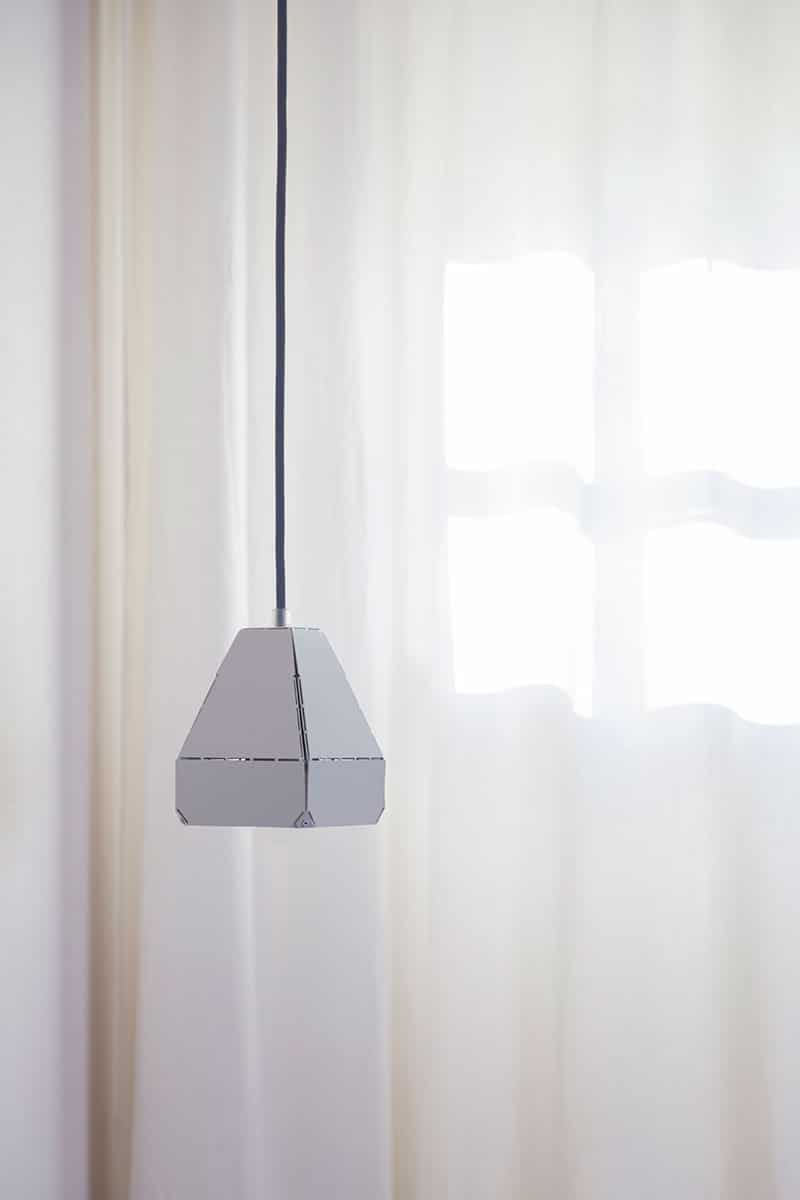 TRANSLATE
We had nothing more to add to the design of the lamps, and as you can read above, we didn't have to look for a suitable producer anymore!
However, together with Léon we made a selection from the different versions he had designed and determined a colour palette that matched the Vij5 collection.
Later we introduced a pure brass version in addition to the original coated stainless steel version. This material gives a bright, somewhat yellow colour to the light.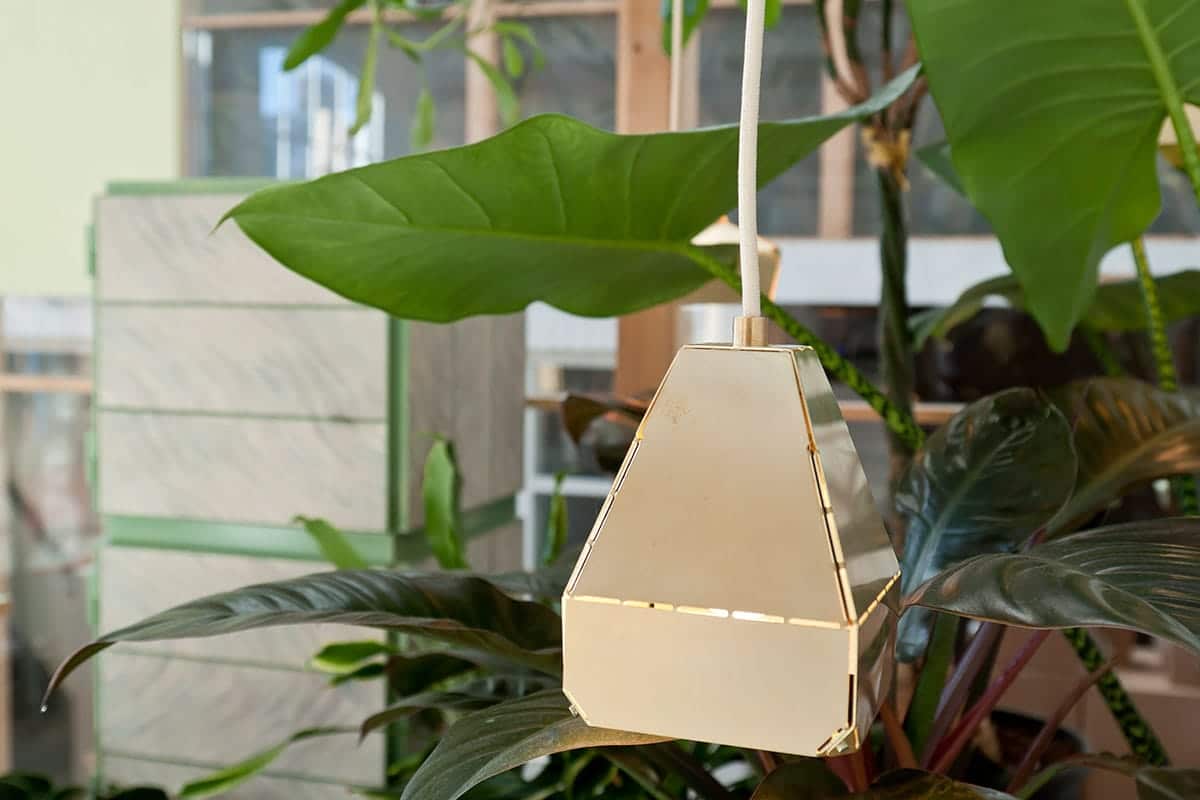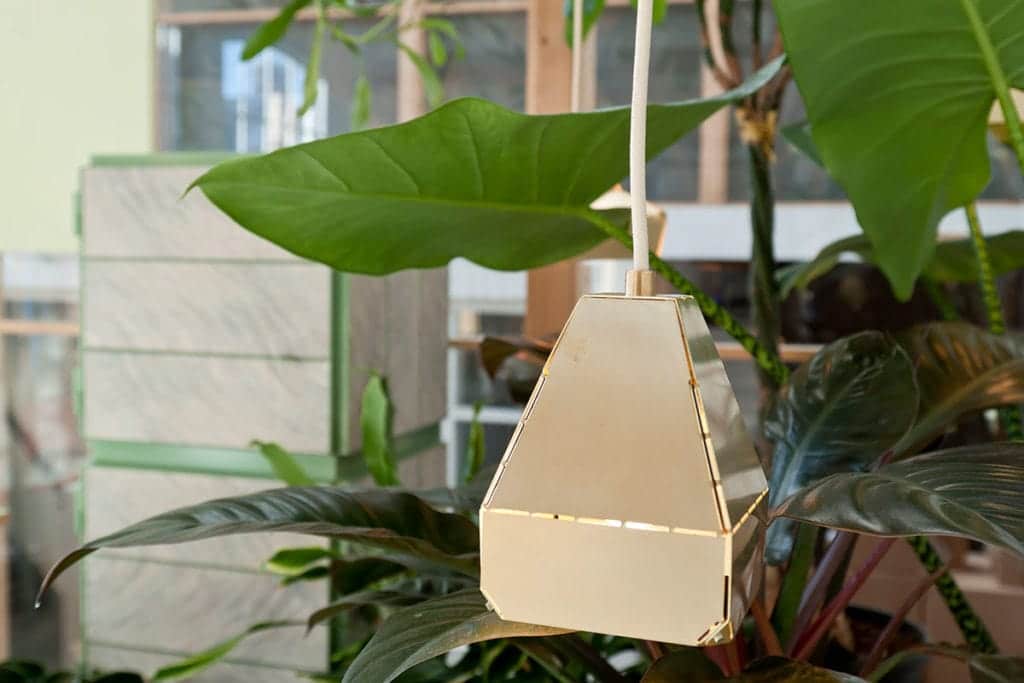 CREATE
The Dashed Lights are produced locally in the Netherlands. The lamps are laser cut from a flat stainless steel or brass plate at our steel producer in Bergeijk.
The lamps are then folded by hand into a 3D shape after which they are assembled with pop rivets and coated in a spray booth. Finally, the lamps are checked and packed by Vij5.
The Dashed Lights are delivered as an assembled product, the folding is done during production!
In the material passport you can find where and by whom the different parts of this product are made.
For larger quantities it is also possible to order these lamps in a custom color.
MATERIAL PASSPORT
Dashed Light
Material
Laser-cut stainless steel sheet material, produced in Bergeijk (NL)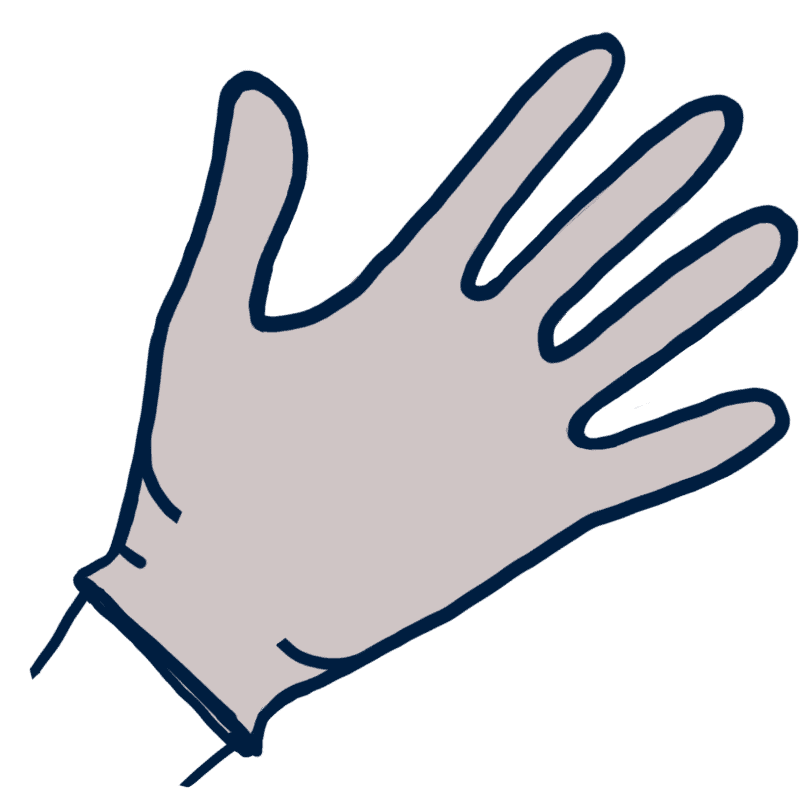 Manually assembled and then sprayed on colour in Eindhoven (NL)
Cable
Including 33 metres of textile cord
Light source
Includes E27 LED light source; dimmable LED 8W (replaces 60 Watt)
Packaging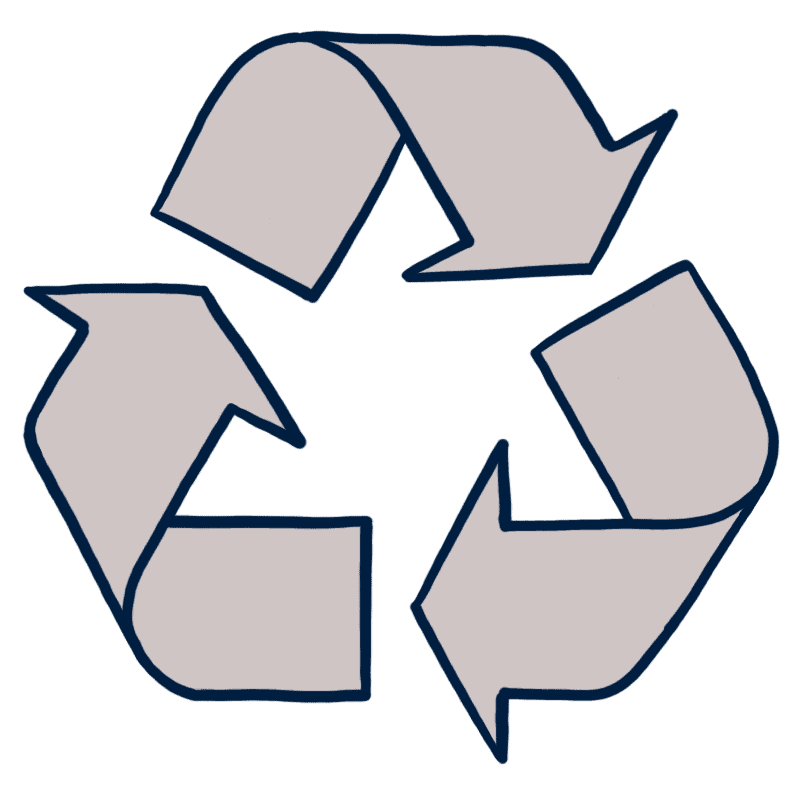 Made-to-measure brown cardboard packaging made from 80% recycled cardboard, produced in the Netherlands
Dimensions
Variation 10cm
10 x 10cm
Height 13cm
Variation 16cm
17,5cm x 17,5cm
Height 14cm
Variation 21cm
21cm x 21cm
Height 14cm
Colours
Brass plate
RAL9002 grey-white
RAL6019 white-green
RAL7016 anthracite
In Vij5 collection since 2013
SHARE
Would you like to see this product in real life ?
Come to our showroom in Eindhoven or visit one of our ambassadors or other sales points.
In need of larger numbers or application in a project?
Please contact Arjan and request a quotation here.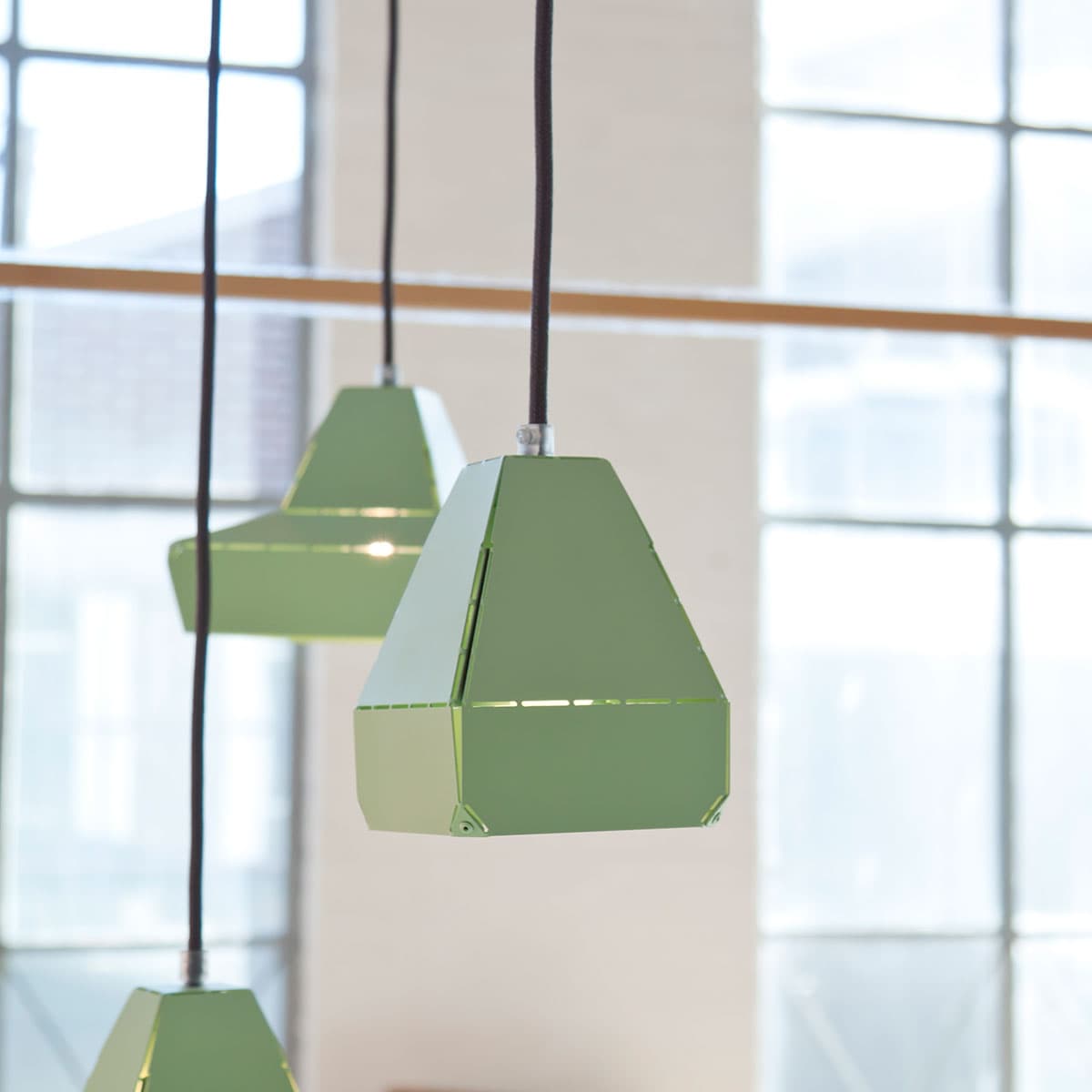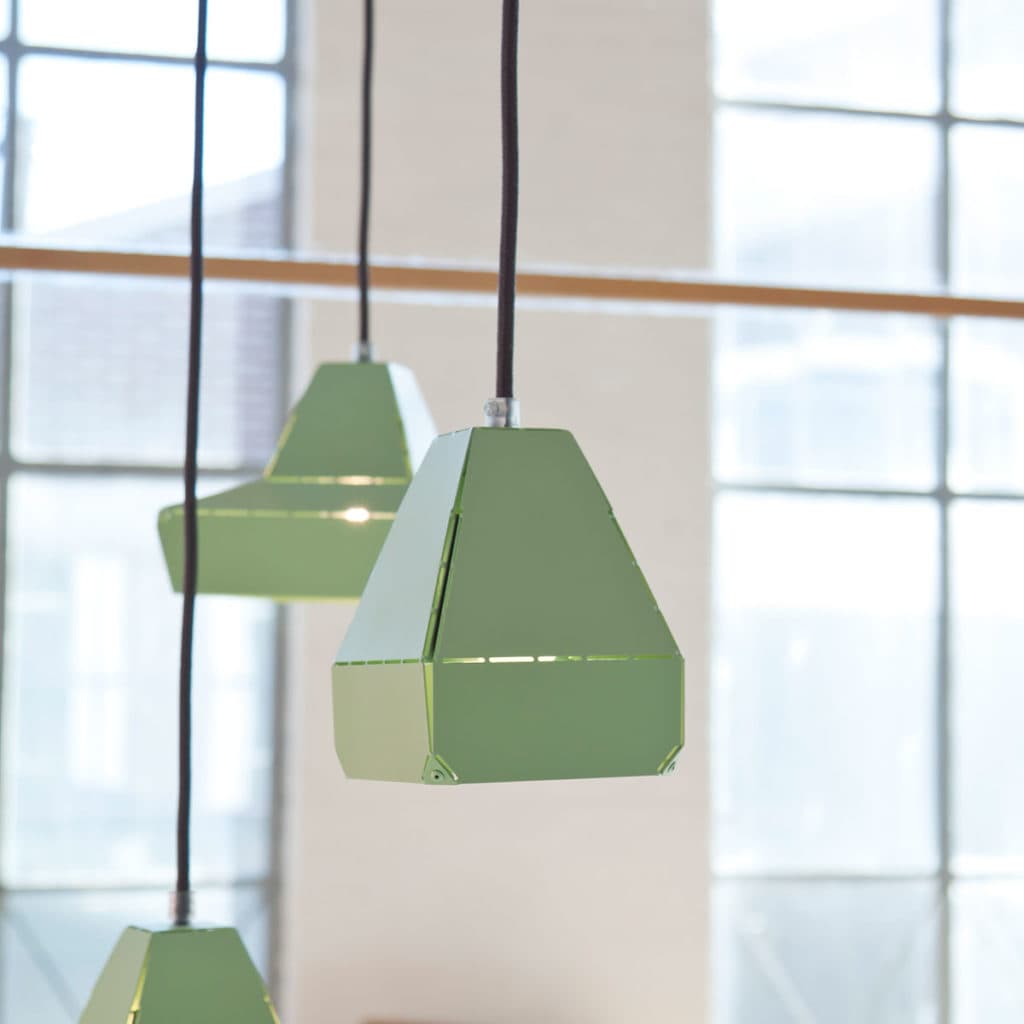 Vij5 webshop
All Vij5 products can of course also be ordered directly from our own webshop: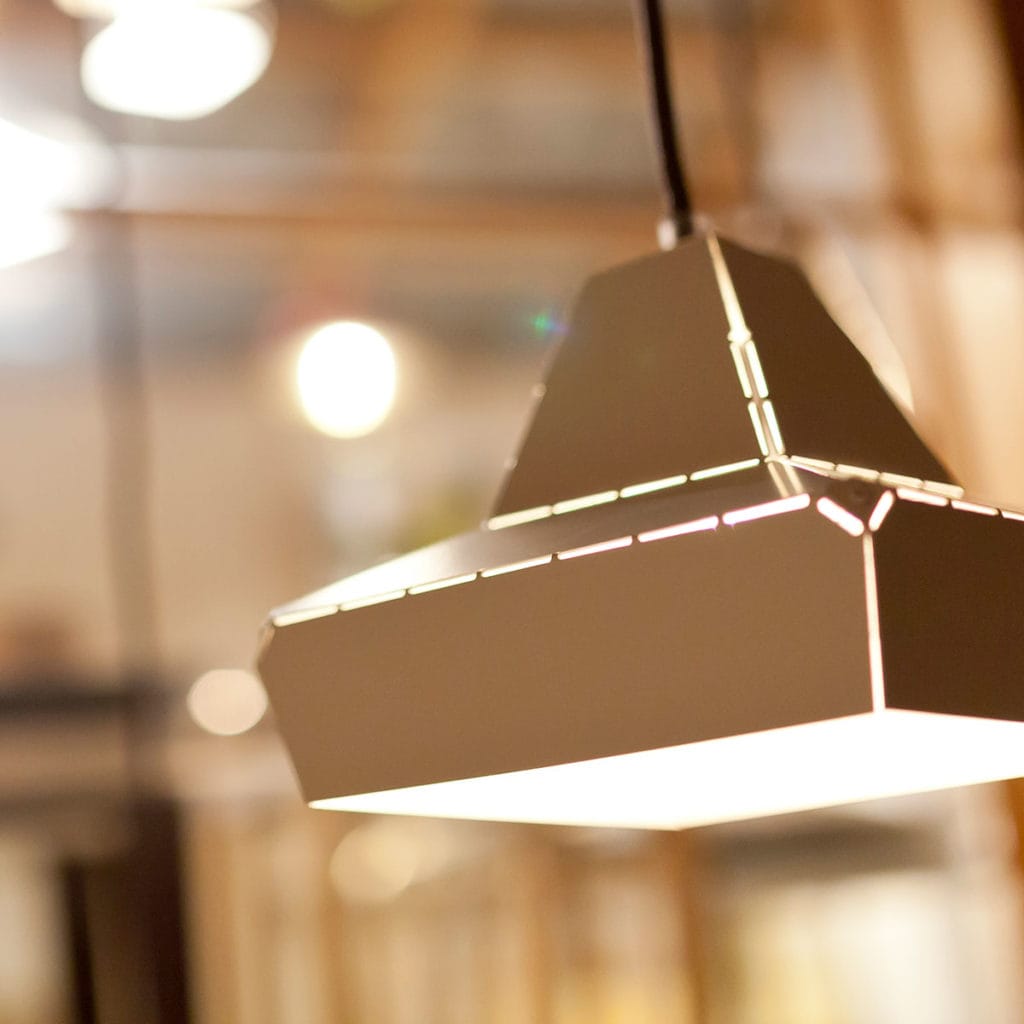 Dashed Light
You can visit our showroom and workshop to see, feel and experience our products in real life! We work from a characteristic warehouse on the Hallenweg in Eindhoven. Here you can see and buy all Vij5 products and we are happy to provide you with personal advice.
Vij5 Showroom open by appointment: our showroom is open by appointment for press, interior professionals and consumers. Would you like to visit us as a consumer? Preferably only make an appointment if you are interested in a specific product.
You can make an appointment for this in our online agenda.
Ambassadors
A Vij5 Ambassador is, just like us, a big fan of the Vij5 collection. It is not just a point of sale, but a shop that knows just a little bit more about our products. There is always someone present as a point of contact who can tell you everything about the Vij5 collection!
Vij5 Ambassadors are specialists in e.g. our lighting, furniture and/or accessories and will gladly provide you with advice. There is a nice selection of products from our collection in the shop. When an item is not in stock in the store an Ambassador can always order it for you.
Points of sale
Besides Ambassadors, Vij5 also has a selected network of points of sale within the Netherlands and abroad. Several (online and offline) design shops, interior design and lighting consultants carry a smaller part of our collection. They can also advise you about our products and can order items for you if they are not directly available from stock.