Angled Cabinet
The Angled Cabinet is constructed with striking intersections where all three beams touch each other equally. By rotating the beams around their axes, a new connection is made at the intersection, creating a strong construction.
When you see this structure in an isometric perspective, it is as if you are looking at an architectural skeleton in which you get a different image from every angle.
Note; the photos are still of the current model, in the new model the nodes have been slightly modified making it flat to transport (and to be assembled by the customer himself) and the glass panels are 32cm wide, where here in the photos they are still 29cm.
Glass panel 1 compartment long
Glass panel 2 compartments long
Glass panel 3 compartments long
Wine rack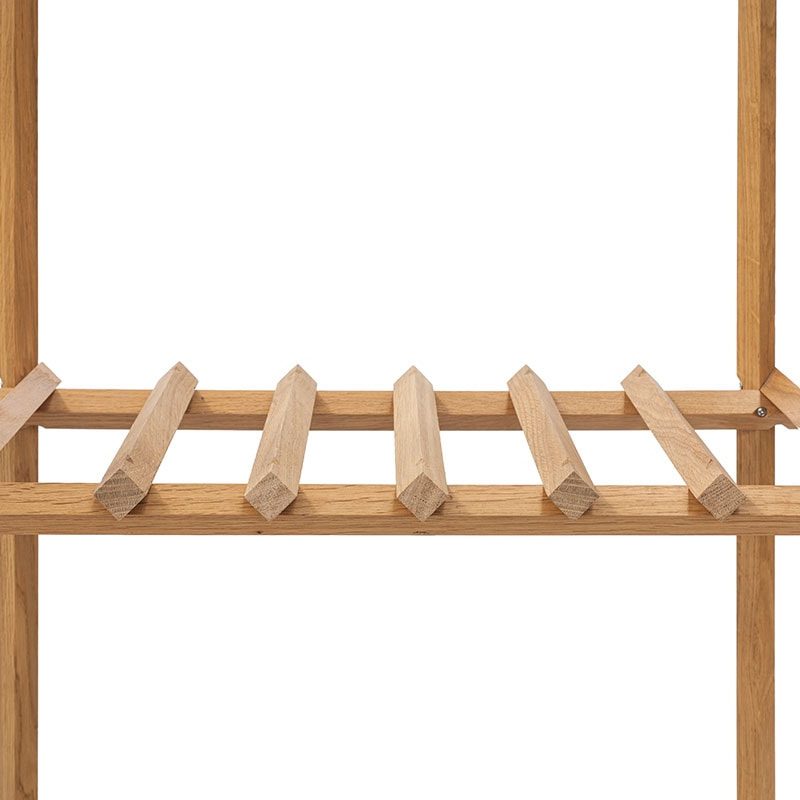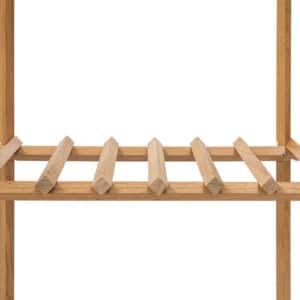 Angled Cabinet (parts) - wine rack per compartment
 In stock
Free shipping within the Netherlands from €75 euro, on all accessories, lighting & small furniture.
Free shipping of accessories & lighting to Belgium, France, Germany, Luxembourg & Denmark from €150, the rest of Europe from €250.
Description
For the design of the Angled Cabinet Studio Thier & van Daalen was inspired by the sketches and drawings of artists and architects such as Le Corbusier, Rietveld and Joost Swarte, who use a unique isometric projection in their handwriting. Fascinated by wooden frames because of their strong, clear and repetitive language of form, they translated this principle into a new repetitive pattern of beams and joints in wood.
The cabinet is designed as a modular system and is available in different variations by repeating the beams in different lengths, heights and widths.
p.s. Every cupboard is made to measure and to order, we will always contact you after ordering to fine-tune the details!
Want to know more about this product?
Discover the Vij5 steps in the process of the Angled Cabinet on the collection page with more images and background information!
Specifications
| | |
| --- | --- |
| designer | Thier & van Daalen |
| options | frame, 3 rows or 3 levels, frame, 2 rows or 3 levels, frame, 1 row or 3 levels, 1x glass panel 1 row long, 1x glass panel 2 rows long, 1x glass panel 3 rows long, 1x aluminium panel in RAL9002 greywhite, 1x aluminium panel in RAL7036 platinumgrey, 1x wine integrated rack |
| dimensions | height 85 cm & width 35 cm, length 154.5 cm (3 rows) 104.5 cm (2 rows) or 54.5 cm (1 row) |
| material | aluminium, solid oak (PEFC), powder coated |
| production | finishing and assembly at Vij5, locally produced in the Netherlands |
| in collection | since 2017 |