Sample
Series
Sample Series is a series of handmade jewelry, specially designed around the material NewspaperWood.
The jewellery emphasizes the details and the individual value of each piece of the material. The NewspaperWood parts are held by a brass or stainless steel ring, in which the size of the piece of jewellery and the date of the newspaper used for that particular piece of wood are engraved as a code.
the Vij5
steps
of the
Sample Series
Transparency of the production chain comes naturally to us.
For us, that doesn't just mean giving information about where something has been produced. Our chain starts much earlier: with the designer of the product!
We'll tell you the whole story. Click on the buttons to discover the different steps:
DESIGN
The Sample Series were designed by RENS (Renee Mennen and Stefanie van Keijsteren), a research-based design studio from Eindhoven. We selected RENS as one of the first designers to work with NewspaperWood. Renee and Stefanie see the material NewspaperWood as an archive of letters, words, sentences and stories. The archiving, storing and storing of information is expressed both in their design for the Sample Series and in the material NewspaperWood itself.
"The stories from one newspaper, from one day into one material. Embedded in brass or stainless steel, a small part of the archive becomes wearable as jewelry. If you look closely, you can

sometimes even discover a letter or word!"

RENS
CURATE + TRANSLATE
The Sample Series have been part of the Vij5 collection since 2011. Together with the Framed cabinet and the Tabloid Tables, the Sample Series represent the introduction of the NewspaperWood material in our collection. The jewellery is specially designed around this unique material and emphasizes its details and distinctive look.
The Sample Series were created in a special way. Where for most designers an idea for a product is the basis for a collaboration with Vij5, in the case of Studio Mieke Meijer it was an idea for a material!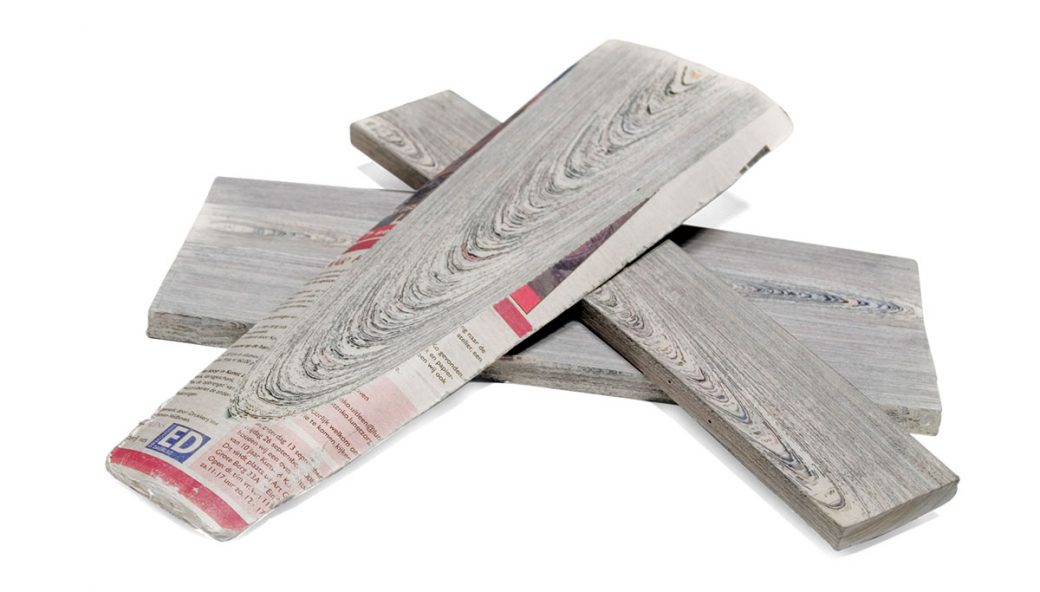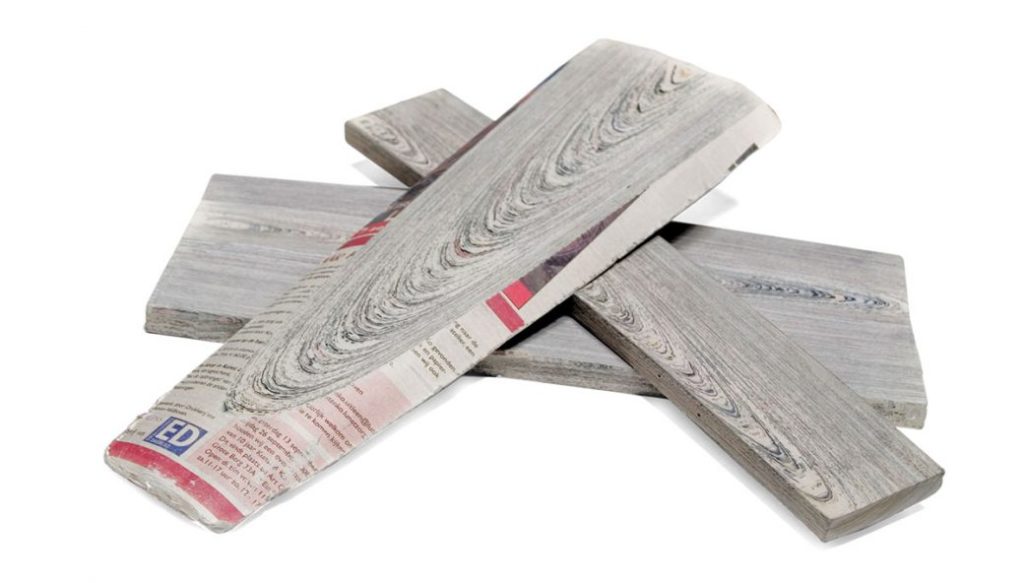 NewspaperWood (or KrantHout in Dutch) was conceived by Mieke Meijer and included in the Vij5 collection with the aim of applying this material to a number of products in the Vij5 collection. Together with Studio Mieke Meijer we started to further develop NewspaperWood.
Read here an interview with Mieke Meijer about the origins of NewspaperWood.
"NewspaperWood returns newsprint made of wood to wood. When sawing, the layers of paper appear as the annual rings of a tree. As a result, the material has surprisingly many similarities with the properties of real wood."

Mieke Meijer
Soon we found out that developing a material is very different from developing a product. But at a certain point the step to design could be made! We already had ideas of our own, but we also thought it would be fun to let other designers work with the material in order to explore and show the possibilities with NewspaperWood in a broad sense. For this purpose, we selected a group of designers, each with their own perspectives on the material and applied in a product. The first prototypes of this were presented in Milan in 2011 and the Sample Series were also part of this.
"Together with Mieke Meijer we selected RENS as one of the first designers to work with NewspaperWood. We particularly appreciated their in-depth, research-based approach to the material, fully embracing its aesthetic qualities."

Arjan & Anieke
Since the presentation of NewspaperWood in Milan, this innovative material has reached a wider audience than just the clientele of Vij5. The material was used by Peugeot, among others, as a dashboard for two concept cars. Due to the success of NewspaperWood, Vij5 and Studio Mieke Meijer have now joined forces in a separate company called NewspaperWood bv.
This company is committed to the production and development of the NewspaperWood material in order to explore new semi-finished products, products and innovative applications. We are proud to be one of the founders of NewspaperWood bv and still use the material for various products in the Vij5 collection.
For more information you can visit this website: www.newspaperwood.com
CREATE
This product is made with the original material NewspaperWood. From residual material from the paper industry a high quality material is produced that resembles real wood. Countless layers of newsprint are processed into a veneer and give the material a special wood-like grain structure. The unique character of NewspaperWood is determined by the visible traces of printed letters, photographs, advertisements and graphic elements of the newsprint.
NewspaperWood is a contemporary material that contributes to the circular economy: an existing production process is reversed by making wood from paper again.
More information about this material can be found here: www.newspaperwood.com.
In the material passport you can find where and by whom the different parts of this product are made.
MATERIAL PASSPORT
Sample Series
NewspaperWood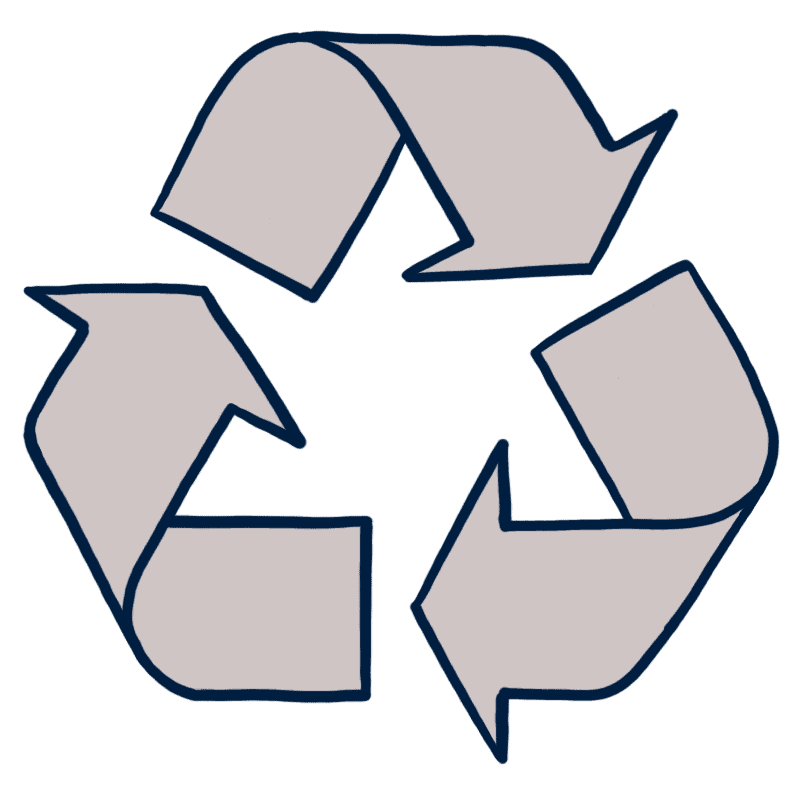 The material NewspaperWood is produced under a separate company (NewspaperWood BV). The production currently takes place at our machine builder in Mijdrecht (NL).
Milling and parts
The NewspaperWood is milled in Hapert (NL) with a step social cutter to get nice circles. Also the stainless steel and brass parts are made here.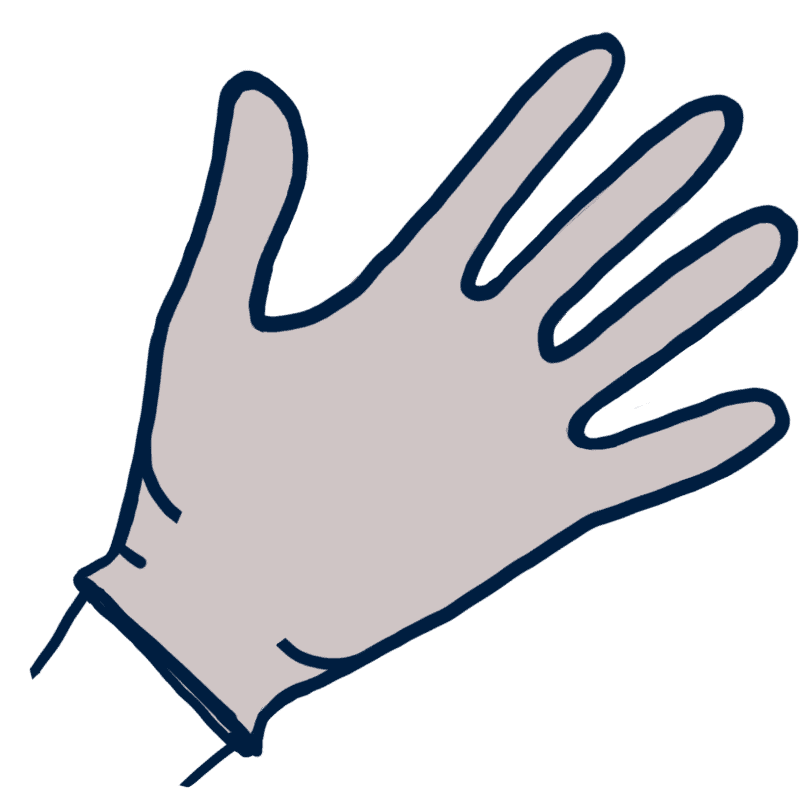 Then everything is carefully finished and assembled at Vij5 in Eindhoven (NL).
Necklace
Each piece of jewellery comes with a doublé necklace (brass version) or silver necklace (stainless steel version), a cleaning cloth and a piece of sandpaper.
The length of the necklace is approx. 80cm
In Vij5 collection since 2011
SHARE
Do you want to see the Sample Series? Then it's best to come to our showroom in Eindhoven. Here we have a show model of every size available and we also have the Ø 70 and Ø 110 cm in stock. The other sizes are only available for orders from 10 pieces per size.
Please note: unfortunately it is not possible to have this piece of jewellery made to measure with a specific date of preference.
Large order? Request a quotationhere.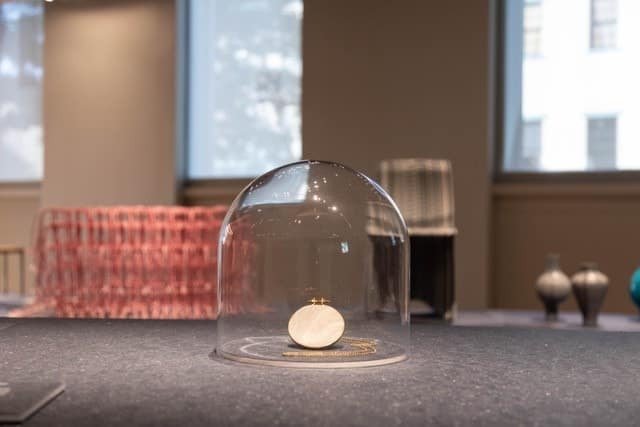 You can visit our showroom and workshop to see, feel and experience our products in real life! We work from a characteristic warehouse on the Hallenweg in Eindhoven. Here you can see and buy all Vij5 products and we are happy to provide you with personal advice.
Vij5 Showroom open by appointment: our showroom is open by appointment for press, interior professionals and consumers. Would you like to visit us as a consumer? Preferably only make an appointment if you are interested in a specific product.
You can make an appointment for this in our online agenda.