PROVINCIAL STREET 100 2018 ANTWERP
+32 (0)3 289 4318
The love for colour, space and craftsmanship is reflected in the products they offer here.
Produced locally or internationally, we find those special intriguing and honest products to offer a wide range, from small but important additions to your home to more profound speaking pieces and furniture.
Studio Helder displays and sells objects they have designed themselves as well as furniture, jewelry, accessories and other items made by emerging, talented artists from around the world.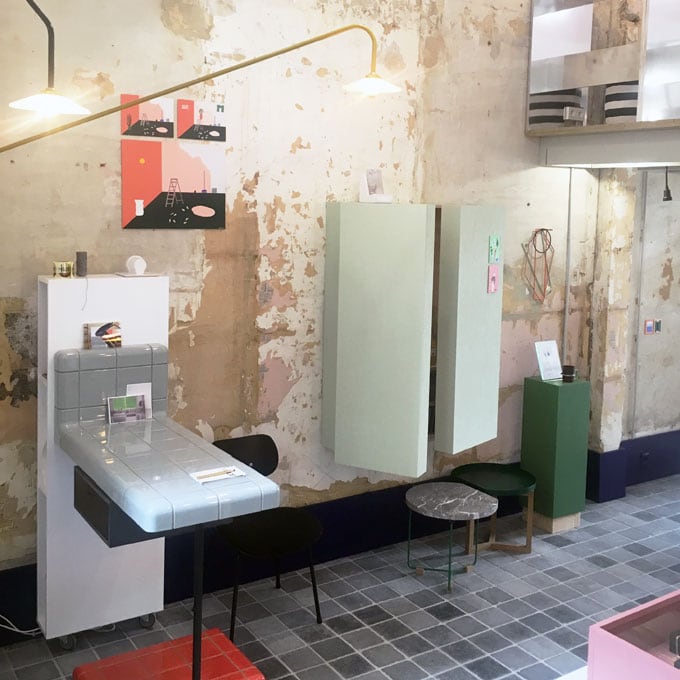 designers/labels:
chevalier masson | destroyers/builders | chris cable | vij5 | sandra lintermann |
archive studio | nina sajet | woche | stephanie schneider | ministry of mass | muller van severen |
valerie objects | macon & lesquoy | Likami
official dealer in belgium
dtile | wilde + spieth | jordan & co
"Brecht and Diana have been loyal fans of our collection from the very beginning of Vij5 and we of them! Not only good taste, but always a welcome atmosphere and a nice (new) place in Antwerp!"

Arjan & Anieke
Ambassadors
A Vij5 Ambassador is, just like us, a big fan of the Vij5 collection. It is not just a point of sale, but a shop that knows just a little bit more about our products. There is always someone present as a point of contact who can tell you everything about the Vij5 collection!
Vij5 Ambassadors are specialists in e.g. our lighting, furniture and/or accessories and will gladly provide you with advice. There is a nice selection of products from our collection in the shop. When an item is not in stock in the store an Ambassador can always order it for you.
Other outlets
The Vij5 collection is available through various sales points at home and abroad, both online and offline.